On the page about Limnonari I mention that Limnonari is my favourite beach on Skopelos. But the question is if Hovolos is not in the same class. Skopelos is indeed an island full of surprises, there always seems to be something new to discover. We thought we had seen everything when we at the end of our first stay on Skopelos came to the village of Elios, or Neo Klima as the village also is called. We saw on the map that there was a beach nearby, a beach we had completely missed. It was Hovolo beach.
Hovolo beach. Elios in the background.
To get to the beach, you walk via a narrow "path" along the water (sometimes you have to wade). Initially the beach isn't mush to look at, but if you walk a little bit further away from the narrow section at the beginning of the beach, you will come to a real beach paradise with white sand mixed with small pebbles, and extremely turquoise water.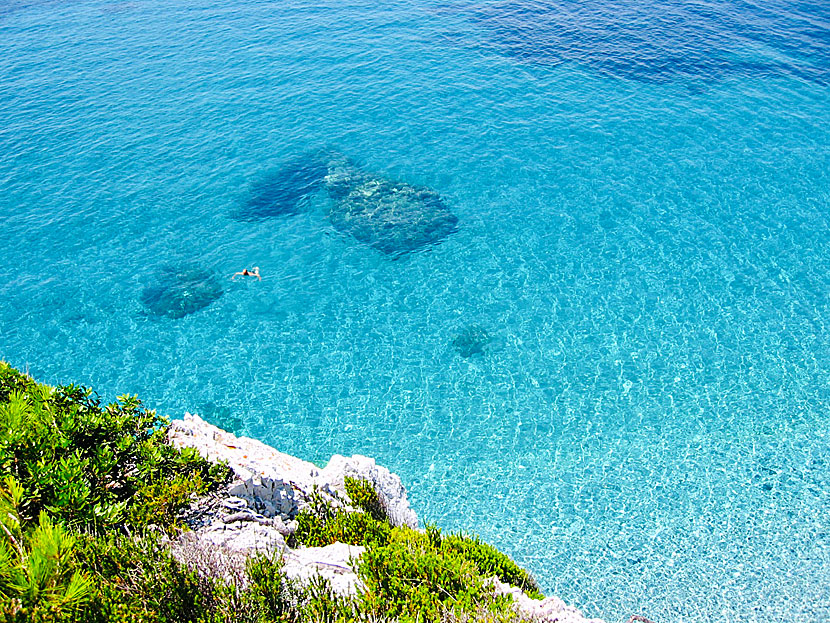 The wonderful snorkel friendly water at Hovolo beach.