If you want to know Sifnos' soul for real, you should go on a hike, seeing as many of the old donkey tracks is still in original condition. Sifnos is a suitable island if one have not tried to hike before, which I think you should do while you are in Greece. There is so much to discover as you hiking, small details and encounters that you would otherwise miss.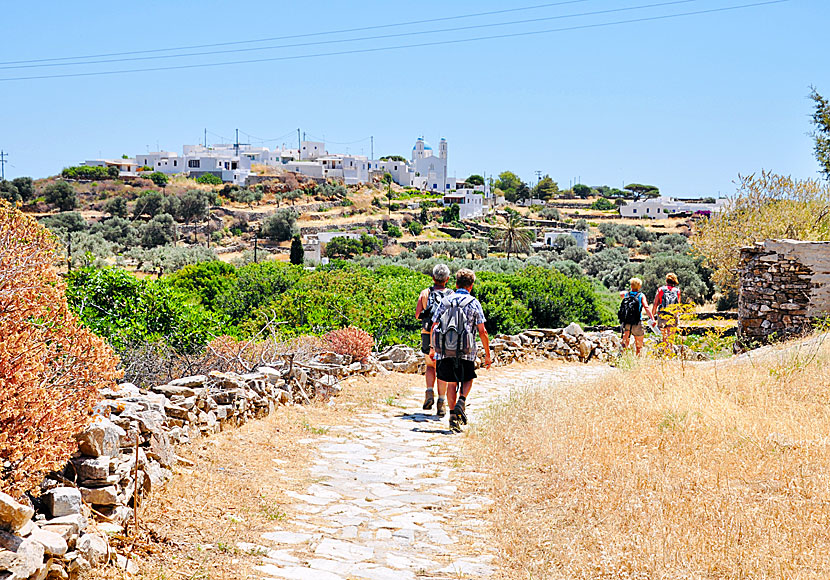 Many travel to Sifnos to hike.
Try the hike that goes from Apollonia to Apokofto beach. The hike is easy and goes along old donkey tracks (monopatis), no motor vehicles that disturbs, just bleating goats and braying donkeys. When you get to Apokofto you throw yourself into the sea and reward yourself with a cold beer at one of the tavernas. Could not be better.
My absolute favourite hike is the one that goes between Faros and Kastro. For the experienced hiker, I can recommend the one that ends 695 meters above sea level on top of the mountain of Profitis Elias above Kamares. There is a monastery with the same name. The view is overpowering.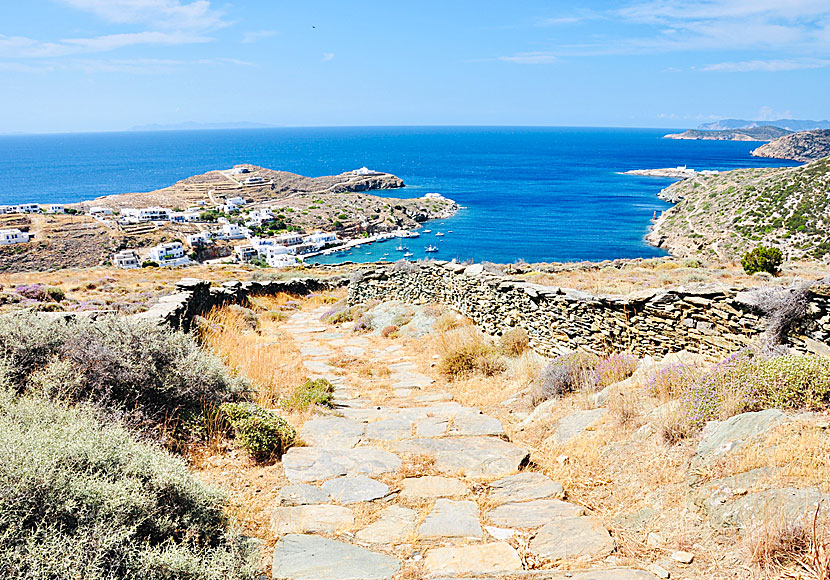 On a hike to Faros along old donkey paths.