In almost all Greek villages there is one dominant main street, or main alley might be a better word. Apollonia is no exception. It is here that Apollonia show to advantage, along the narrow pedestrian street lies ceramics- and jewellery shops, art galleries, cafes, bars, ouzeries and tavernas.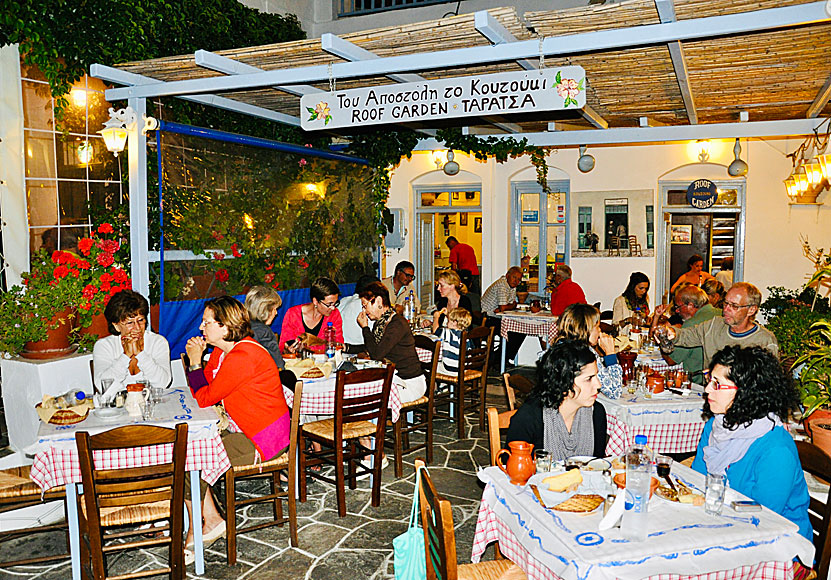 To Koutouki, one of many good restaurants in Apollonia.
In my opinion, the best restaurant in the village is To Koutouki a short way up in the alley next to a church. The name is written in Greek, look for a round brown sign with clay pots and you will find the place. Food served in clay pot is their specials and it tastes delicious, the food melts in your mouth, it is really well-cooked. The restaurant is very popular so get there early or book a table.
On a small square, further up in the alley, is an old-fashioned kafenión where one can enjoy a frappé or an ouzo and think about times long past when there were no tourists on Sifnos. In the café, the old men still are seated playing cards and discuss over a cup of Greek coffee. Further up the alley is the elegant cathedral of Agios Spiridon. A more magnificent church entrance is hard to find.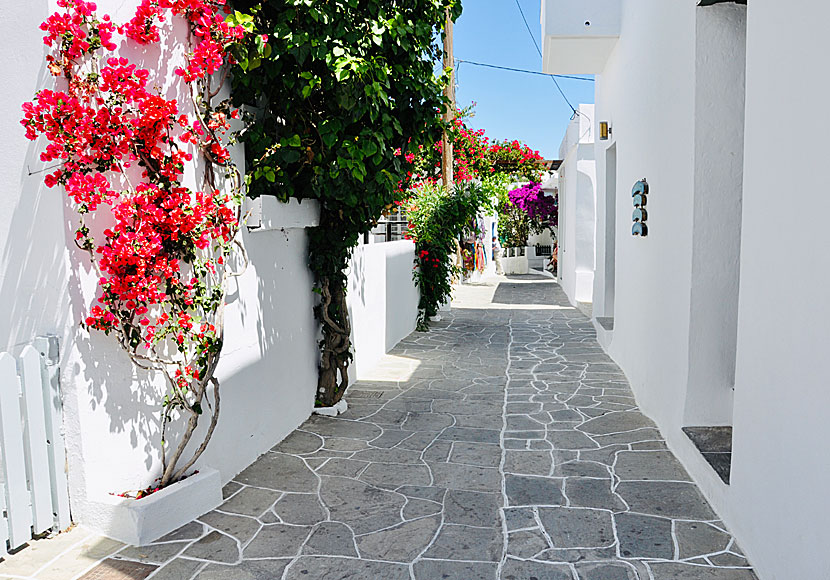 One of the alleys of Apollonia. Sure it's beautiful with all the flowers!
ACCOMMODATION IN APOLLONIA
There are a lot of accommodation in Apollonia and Artemonas. The advantage of staying here, is that it is close to the Greek everyday life, and that you stay in the middle of the island and therefore are close to most things. Distances are short on Sifnos. If you want to live centrally in the village, Anthousa fits perfectly, if you want to stay a little more luxurious, and with the pool, Gerofinika's is a good choice.