At the beginning of the Christian era it began to move below the surface in the caldera. Slowly but surely two new islands were born, Palia Kameni (the old volcano) saw the light in 46 AD, and Nea Kameni (the new volcano) said hello to the world in 1711. Parts of the islands came and went, they were sometimes bigger and sometimes smaller, Nea Kameni is the largest of the two today.
Nea Kameni have had fifteen eruptions since the large volcanic eruption in 1625 BC, the last one as late as in 1950.
Excursion boats at the volcano Nea Kameni.
The two - still active - volcanoes are incredibly popular for tourists. Is it worth going there? Yes, I think so, but the hike to the crater on Nea Kameni is not worth the effort. Sure, it's a great feeling to stroll around on an active volcano, but when one tired and sweaty stand at the crater itself one will be pretty disappointed, there's not much to see. If you still want to hike to the crater, you should have good shoes, a hat and plenty of water with you.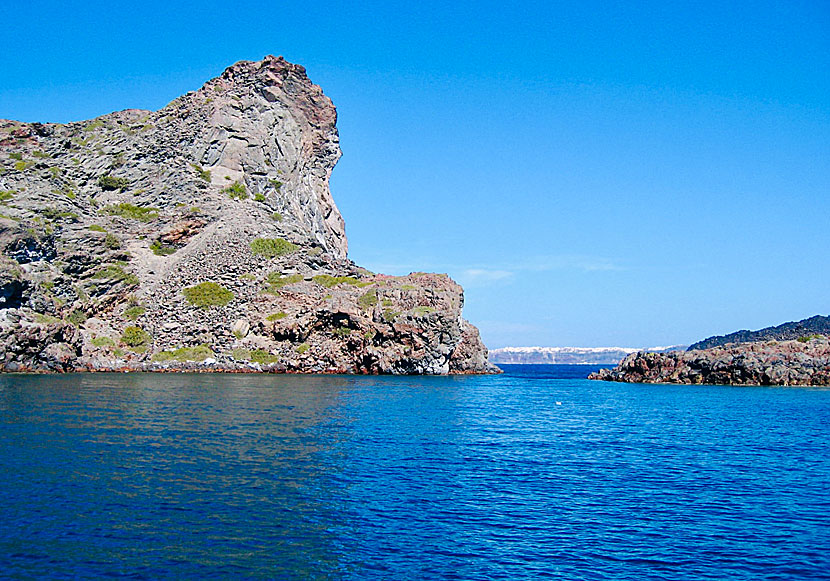 Palia Kameni to the left and Nea Kameni to the right. Oia in the background.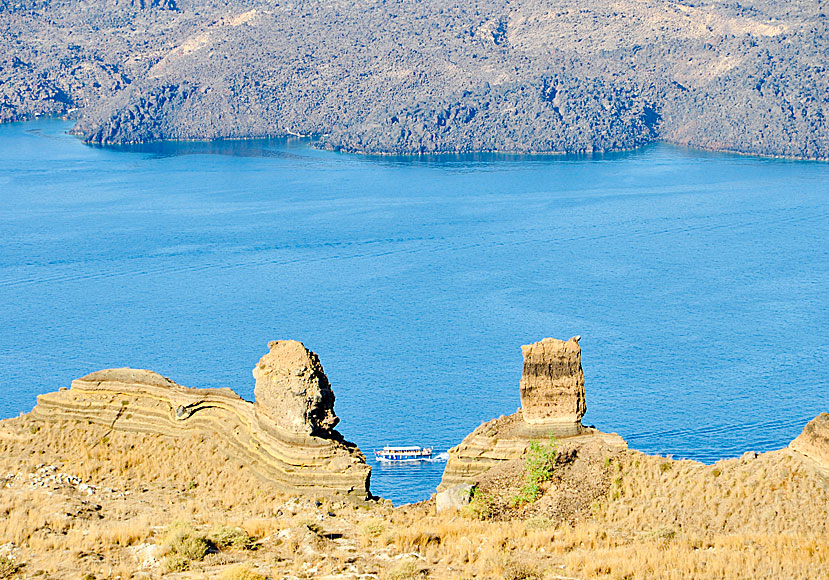 Nea Kameni and Palia Kameni seen from a vantage point above the port.