Oia, or Ia as the village is pronounced in Greek, is located on the far north of the island about 15 kilometres from Fira. The village was partly destroyed by an earthquake in 1956 and has not been built up fully yet. The architecture is absolutely stunning and the houses are painted in all the colours of the rainbow, even though white dominates. New houses are built so close to the cliff edge as possible despite the earthquake risk.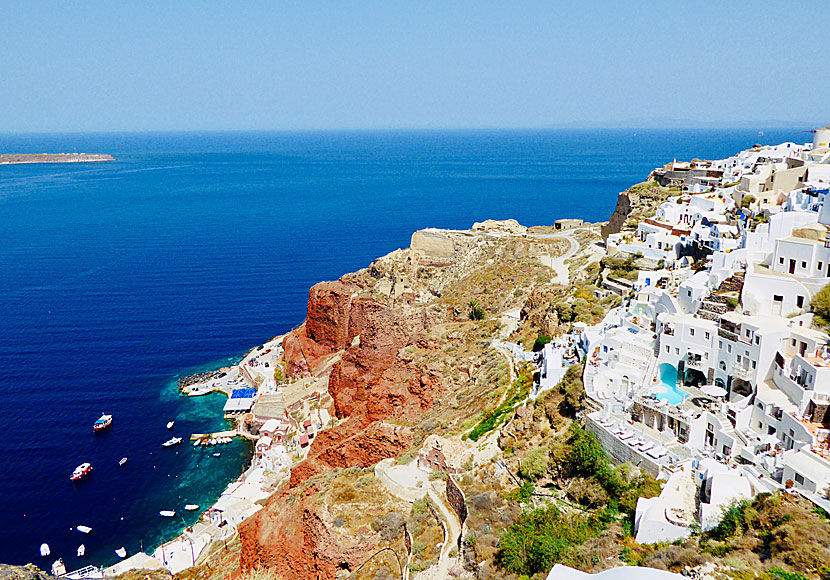 Oia, or Ia as the village is pronounced in Greek. The port of Amoudia down to the left.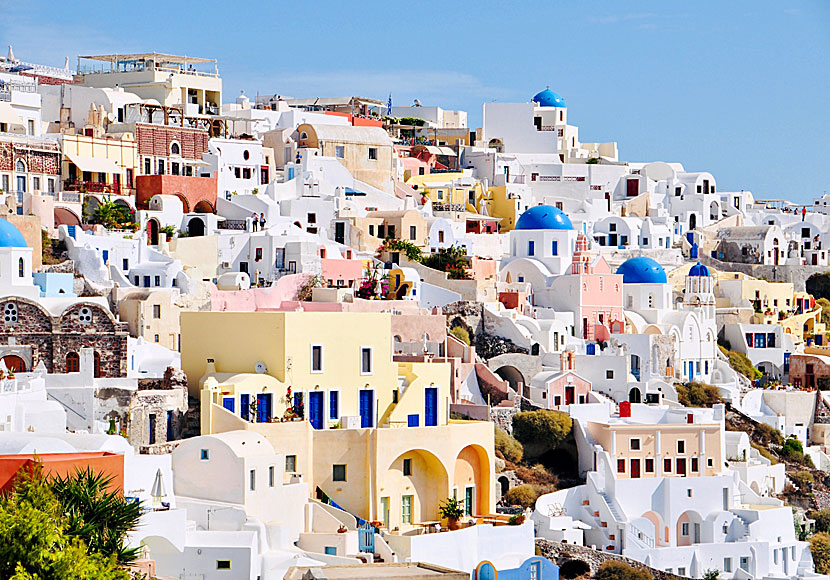 Colorful Oia is a must when visiting Santorini.
Oia is one of the most beautiful villages I've seen. If I close my eyes to all trade, I might point out, because that is how it is, the trade is in full swing also here, but it does not feel as palpable as in Fira. Oia stands for culture, not kitsch, there are many art galleries and craftsman, and classical music is mostly played at the taverns.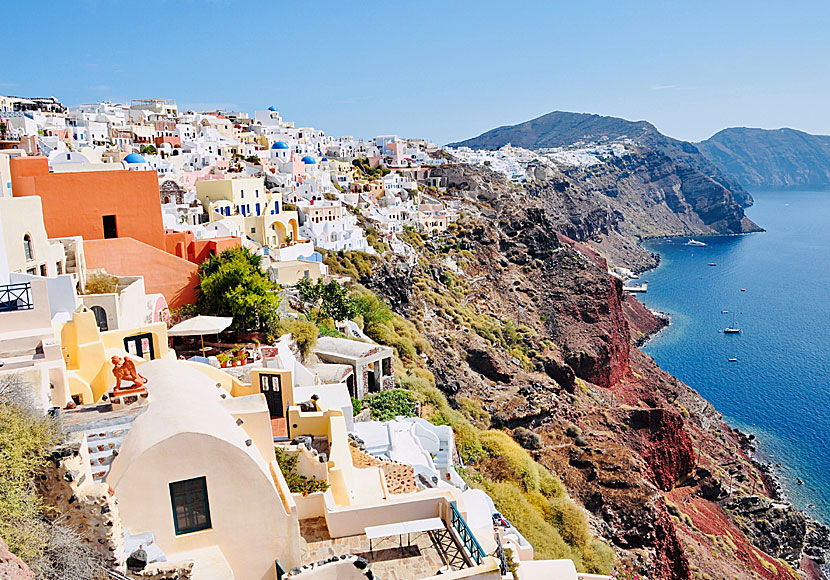 The view of Oia is one of the most beautiful among the Greek islands.
Oia is not only renowned for its unique location, its beautiful architecture and photogenic churches and the sunset is at least as famous, Oia is filled evening after evening by incurable romantics that take photographs and admire the sunset.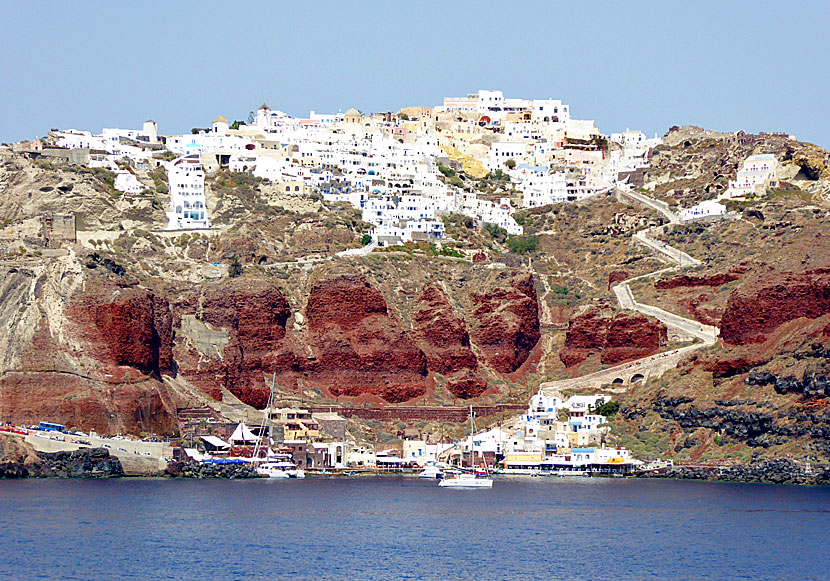 Oia and the port of Amoudia seen from the sea.