Baxedes is in my opinion a very nice beach a few kilometres northeast of Oia. The beach stretches for several kilometres along the coast.
The beach changes name to Paradiso somewhere in the middle, but it is in reality the same beach. Baxedes is a beach that suits those who want privacy and who want to avoid all that belongs to an exploited beach, like long rows of sunbeds and umbrellas, water sports and loud music from bars and tavernas. Baxedes is something of an oasis in Santorini.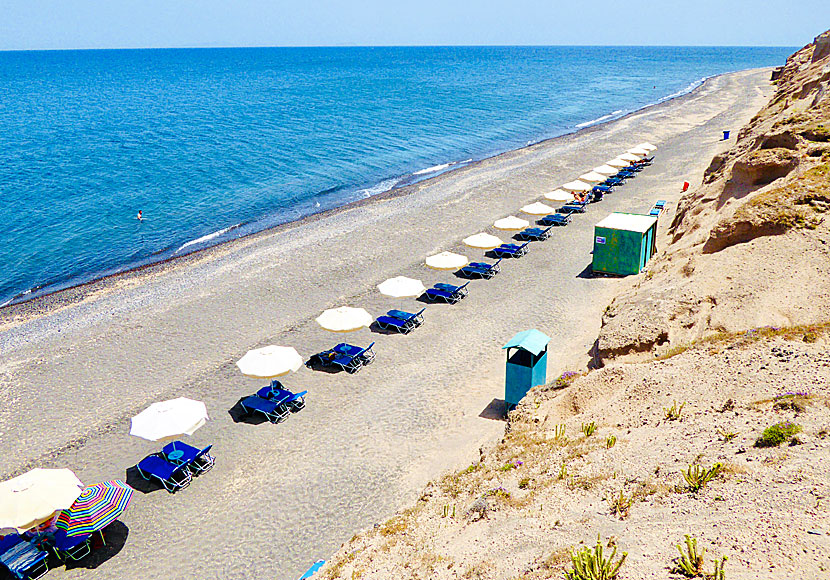 Baxedes beach in one direction.
If you continue along the coast east of Baxedes you come to several beaches and small fishing ports. Koloumbo and Pori are the most famous of these beaches. There are tavernas and snack bars along the road.