Katerados, a few kilometres south of Fira, is a small village where hotels and pensions dominates. Many island hoppers who have not pre-booked their accommodation are sometimes tricked by capricious letters of rooms that the pensions they offer is located in Fira, while they in fact are located in Katerados. There is nothing wrong with Katerados, here is everything you need and it's much quieter than in Fira.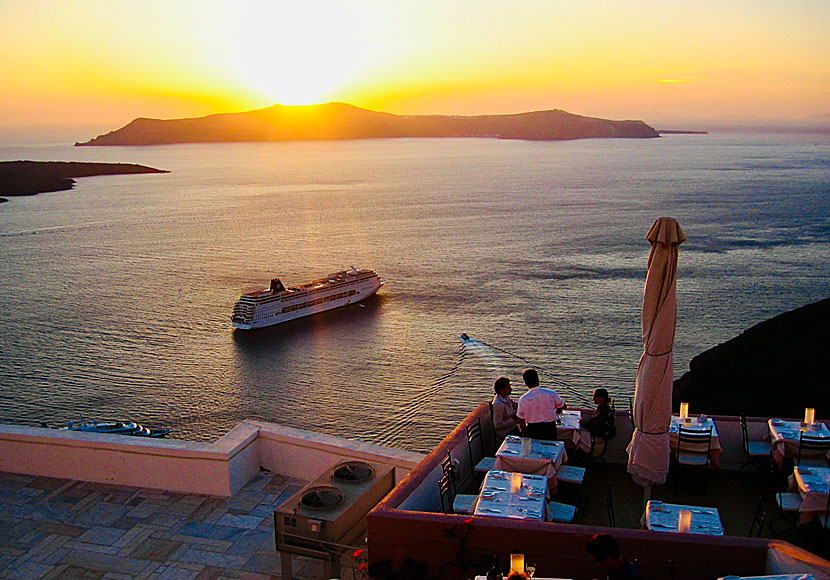 But it takes about 15 to 20 minutes to walk along to Katerados, to say the least, a busy road to get to Fira. And non of the letters of rooms will tell you that. The prices of hotels and pensions are much lower than in Fira, so if you are not disturbed by a walk to Fira, then Katerados is a good option. Moreover, many Greeks lives in Katerados, so it is a living village where many shops and tavernas are open year round.
ACCOMMODATION IN FIRA
Fira offers an enormous range of accommodations, here's everything from super deluxe hotels to simple family-run pensions. The closer to the caldera you stay, the more expensive it is. Everything else would be strange. The suggestions I have for hotels that do not cost a fortune is Antonia Hotel, Hotel Leta and Hotel Thira.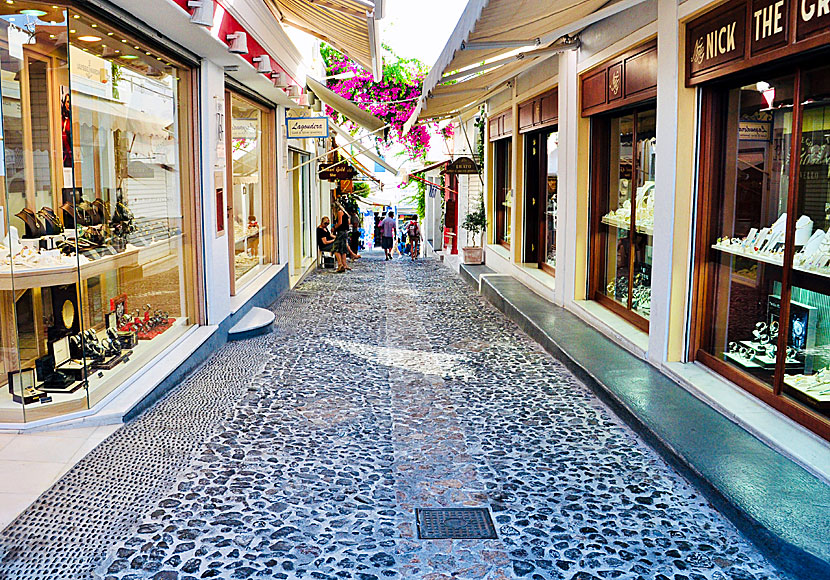 Some of the many jewelry stores in Fira.
ACCOMMODATION IN KATERADOS
There are, as I said many hotels, studios and pensions in Katerados. There are around 30 places to choose from on Booking.com. I have stayed at Hotel Olympia twice and I liked it so very much. Popular places that I know that many readers of Kalimera (the Swedish version of Kalispera) like are Angel Studios and Babis Hotel.