The beach is bordered with a long seafront promenade with tourist shops, hotels, pensions, bars and countless restaurants. Beyond the seafront promenade are more hotels and pensions spreading out, the streets are cram-full of shops of all kinds. An outdoor cinema with a pretty up to date program lies just outside Kamari. The road to Ancient Thira starts from the end of the beach at the foot of the enormous rock.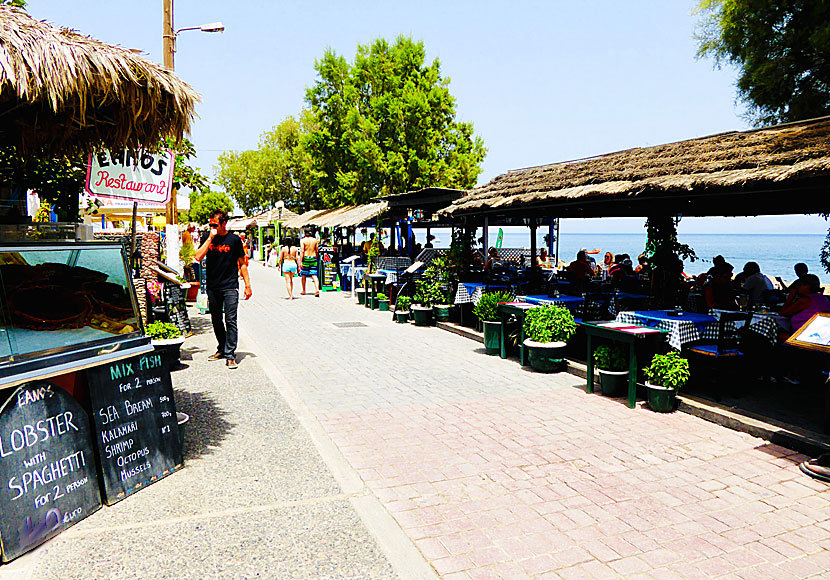 The seafront promenade in Kamari.
You can go by beach boat from Kamari to Perissa and vice versa. The beach boat start out from the end of the beach and cost about 4 €. The boat trip takes about 15 minutes.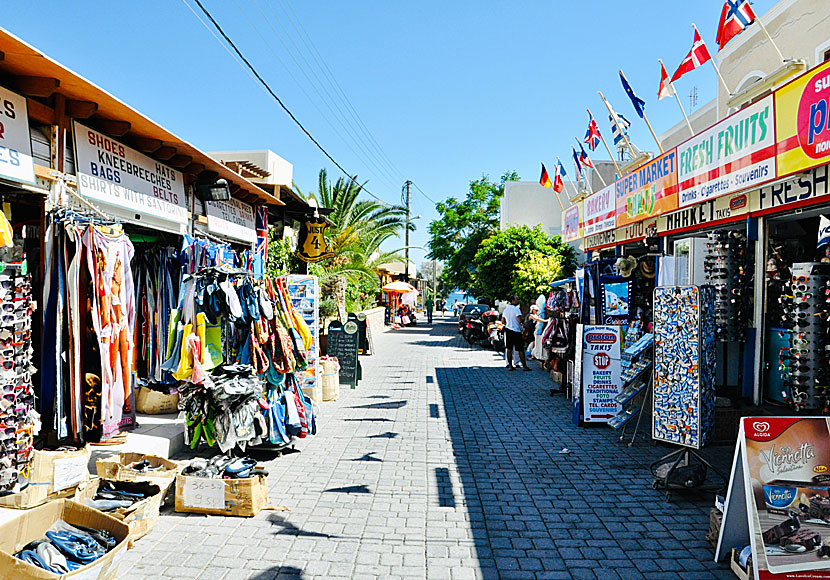 One of the shopping streets in Kamari.
ACCOMMODATION IN KAMARI
Almost all tourists that stays in Kamari have travelled on a package holiday. If you are travelling independently and want to stay in Kamari, there is still a nice range of hotels and pensions to choose from. .