Archaeologists have recently revised the time of the eruption, it is now believed that the eruption occurred as early as around 1625 BC. If so it would mean that the eruption had nothing to do with the destruction of Knossos or the fall of the Minoan culture. Previously it was thought that the eruption occurred around 1450 BC.
Even if you usually are not interested in archaeological excavations you should visit Akrotiri. The easiest way to get here is with your own transport. If you choose to go by local bus it start out from Fira, you can also go on an organized bus excursion, check with your tour operator or with any of the travel agencies.
The excavations is located a few kilometres south of the village of Akrotiri. Open every day from 10:00 to 17:00. When you finish the round trip, you may need to cool off. What luck that Red beach is near Akrotiri.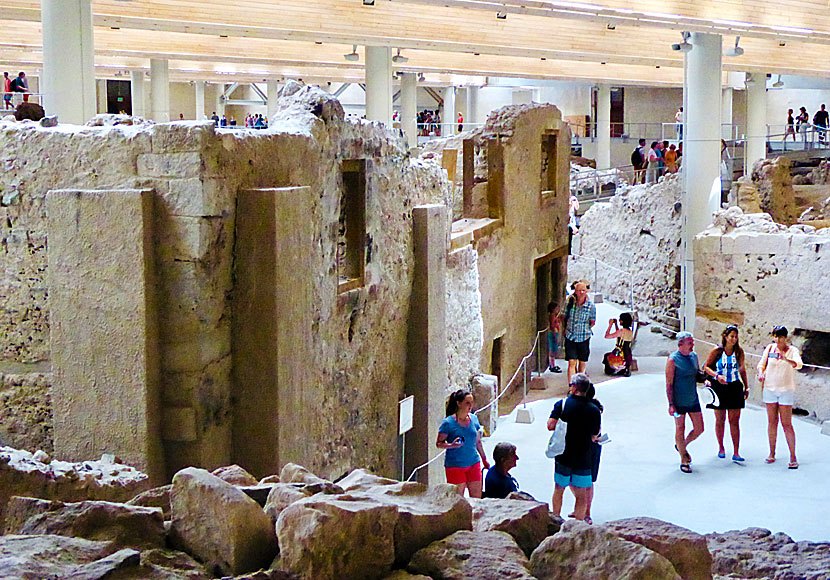 Some of the houses that almost survived the volcanic eruption.
When you have seen the excavations in Akrotiri, I recommend a visit to the Museum of Prehistoric Thira. This pleasant museum houses findings from Akrotiri and lies just before the square (Main Square) in Fira. Unfortunately, a considerable part of the findings from Akrotiri are on display at the National Archaeological Museum in Athens, but the museum is still worth a visit, for example it exhibits several marvellous frescoes and unique ceramic vases from Akrotiri.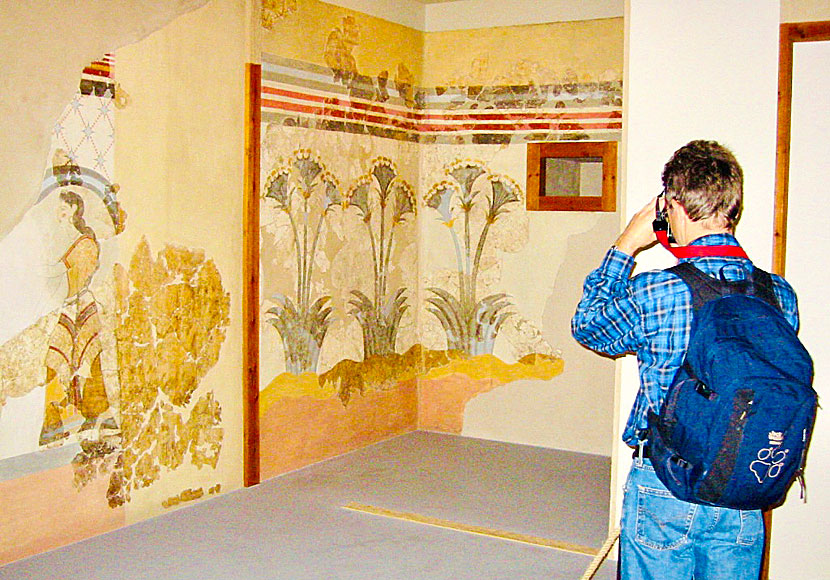 Museum of Prehistoric Thira in Fira.
The frescoes of Akrotiri is nearly world famous, copies of Boxing Youth and Fisherman is available for purchase everywhere in Santorini. The Museum of Prehistoric Thira is open from 08:30 to 15:00 every day except Mondays.