The beach is like nothing else you have seen before. There is no taverna on the beach, but there is a kantina selling sandwiches and drinks at the parking lot. At the same spot there is also a very beautiful church which is almost as popular to photograph as Red beach.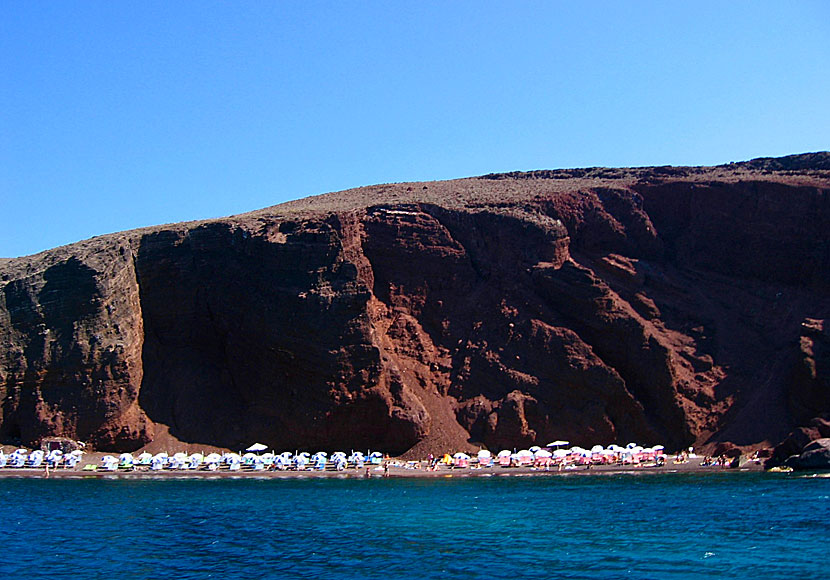 Red beach seen from a boat.
You can also go by beach boat to the beach, it start out just below the site of Akrotiri. The beach boat also goes to White Beach, a tiny beach with white sand beyond Red beach. It happens that stones fall down on the beach, so take care when you're here. The beach is sometimes shut down due to the risk of falling stones. They sit warning signs before the beach, but very few care about it.