Sappho has achieved cult status in Skala Eressos and many establishments carries her name: Sappho Garden of the Arts, Sappho Travel, The Cine Sappho (the cinema), Sappho Estate and Sappho Hotel are some examples. Not to mention all the statues of Sappho, I counted to five or six, there may have been even more. Think that a poet from the 7th century BC is so important after so many years. Fantastic! Every year in September there is a festival called Women's Festival. You can read more about it on their website: www.womensfestival.eu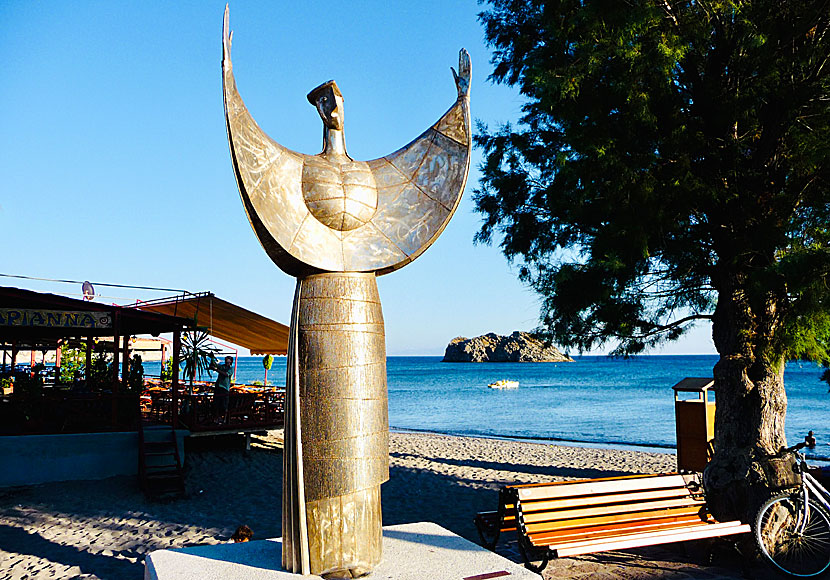 Sappho rules over Skala Eressos.
The village is situated along the water and is concentrated to two streets, one at the waterfront and one above, and some cross-streets. The beach belongs to one of the best on Lesvos, and one of the longest. The village itself is concentrated to the left part of the beach, to the right hangs all enthusiastic windsurfers.
The waterfront is lined with many tavernas, cafes and bars. Several of them are built on piles driven into the sand. Perhaps that's why it feels like you're in Thailand. The atmosphere is cool, it's almost a hippie feeling. Many tavernas are good, just like the bars are, you can basically choose anyone of them, the cool atmosphere is found almost everywhere. Skala Eressos a mix of Goa in India and Matala in Crete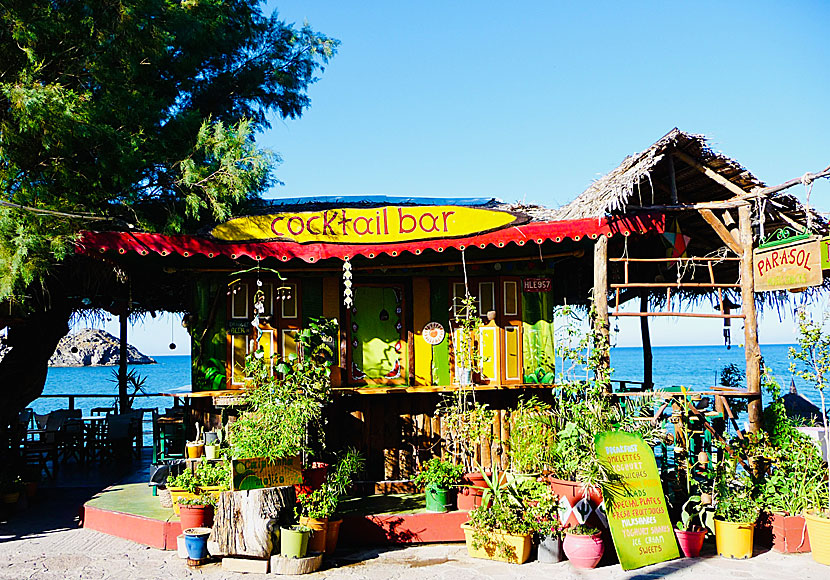 Parasol is one of several cool bars along the beach promenade.