Molyvos - or Mithimna, which is the ancient name and still in use - is Lesvos' most important tourist resort. Unlike most other big tourist resorts in Greece, it is not the beaches that are the main attraction, but instead it is the village itself with its unique architecture, cosy alleys and nice tavernas that attracts.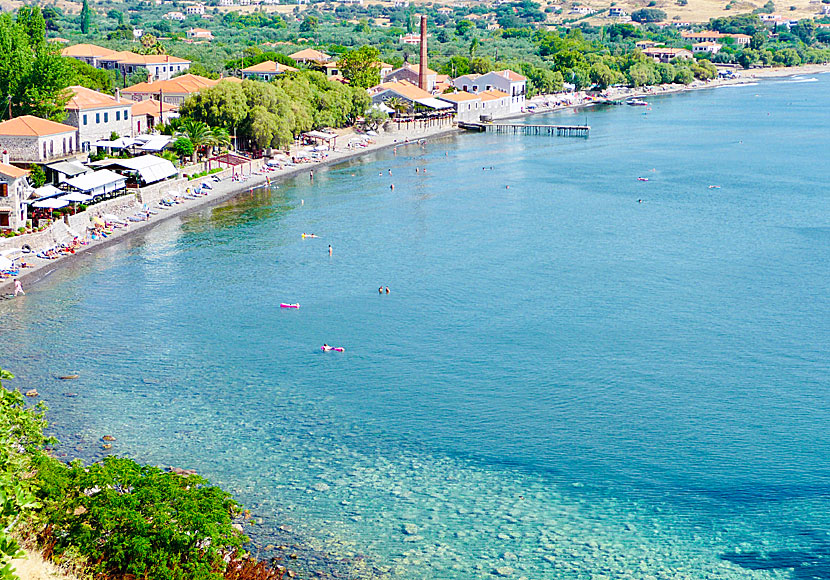 The beach in Molyvos.
The pebble beach below the old olive oil factory is not by a long way as good as the beaches of Anaxos and Petra. The beach is long, narrow and quite shallow on its places. The pebbles are large and it can be difficult to get into the water without thongs. Many choose to use the sun beds above the beach where there is shade from tamarisk trees, some tavernas and a small swimming pool that may be used by the public. The old olive oil factory houses the Hotel Olive Press, the location belongs to the coolest one can imagine. East of Molyvos are two beaches: Eftalou and Anargyri.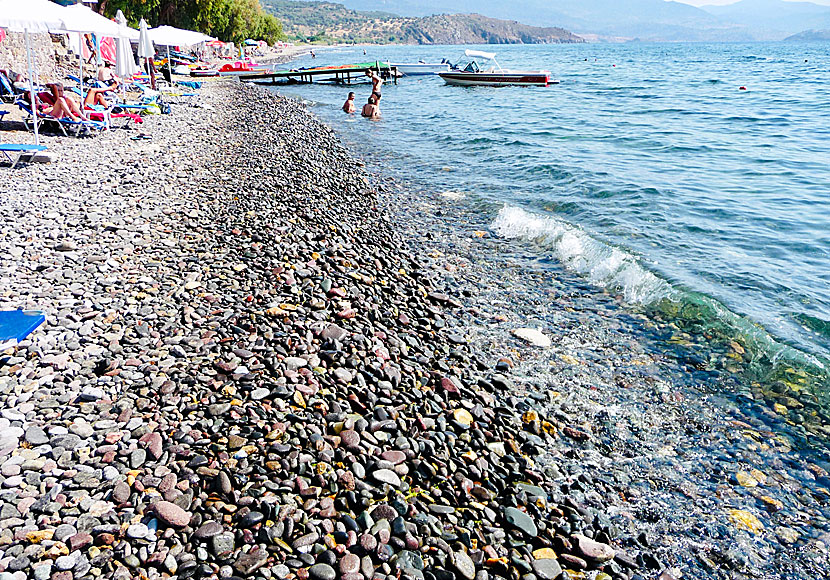 The beach is rocky and swimming shoes are a must.
As mentioned, the village is extremely attractive, the beautiful stone houses climb patiently through the cobbled streets and alleys up to the castle. It's easy to get lost in the meandering narrow alleys. The Turks occupied Molyvos for 200 years and it have left its marks, for example the many fountains from that time. Here are, of course, shops of all kinds, not least along the so-called market street where the tourist shops are far too many.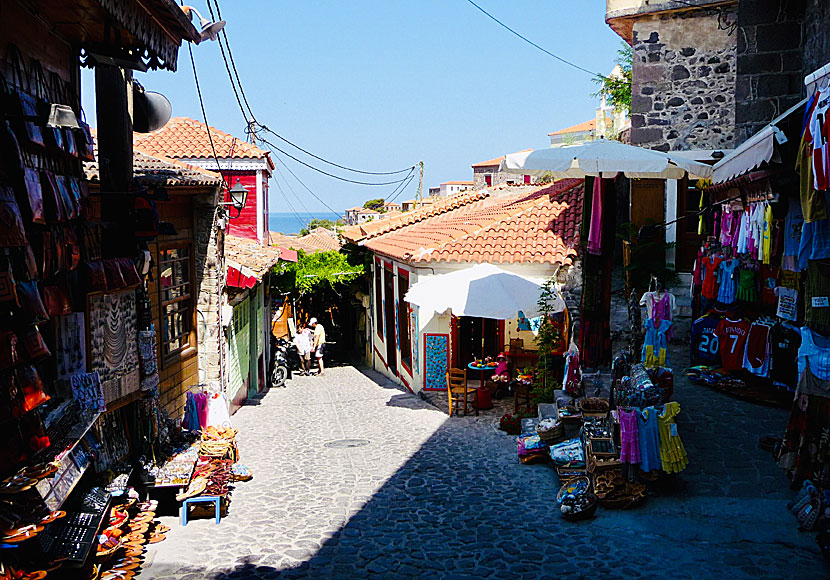 Alleys in Molyvos Old Town.