There are no historical sights or natural sights. It is not unusual on small islands, it's the same on all islands in the Small Cyclades. The only island in the Small Cyclades that has some kind of sight is Iraklia with its church inside a cave.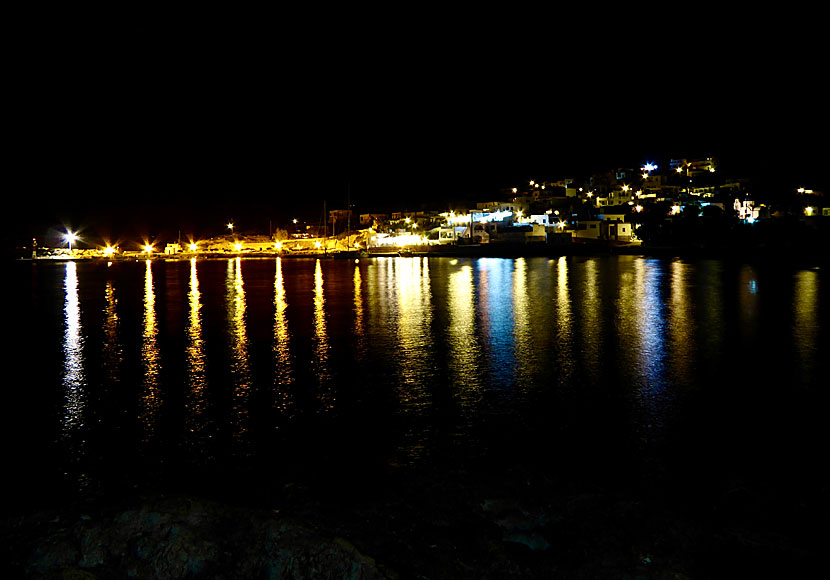 The nights in Stavros are magical.
The closest thing to an attraction on Donoussa is when a ferry arrives. Is there anyone leaving to today? Will there come any new tourists? When a ferry arrives, it's as if the whole island is in the port, the otherwise so quiet port turns into a circus-like chaos, people shout and bowl and jump and laugh and cry. An attraction as good as anyone.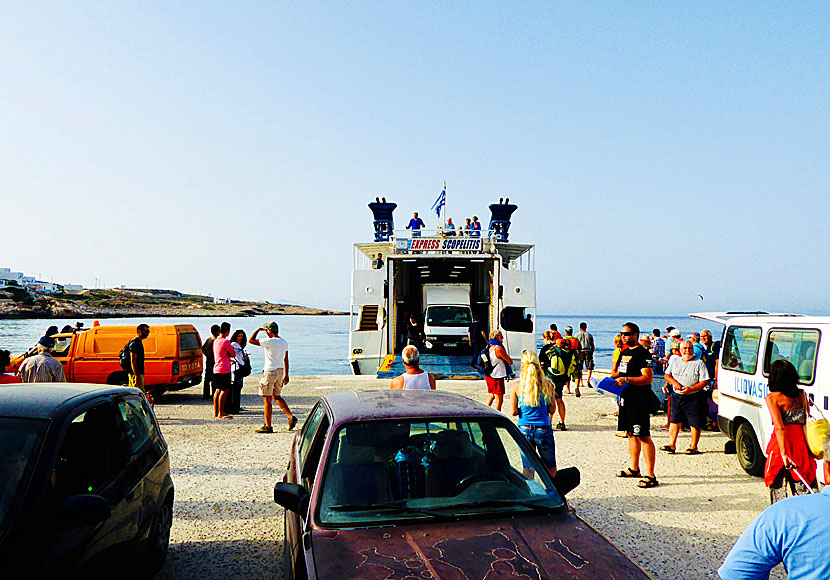 The closest thing to an attraction is when Express Skopelitis arrives.
I think it's funnest when Express Skopelitis arrives at the port. Partly because I am childishly fond of that particular ferry, and partly because it is interesting to see how the passengers feel when they get off the boat. But only when it's windy and the waves are high, because then you're happy to be on land