There is no problem at all to find accommodation during low and mid season. But it can be very difficult in high season as the range is limited, and then you have to book in advance.
Since there is only one village, you do not need to choose where to stay on the island. Letters of rooms meet up all ferries if they have available rooms. You can also search for accommodation by yourself. Prices are lower than on other islands. There is no campsite, but free camping do exist on Kedros beach.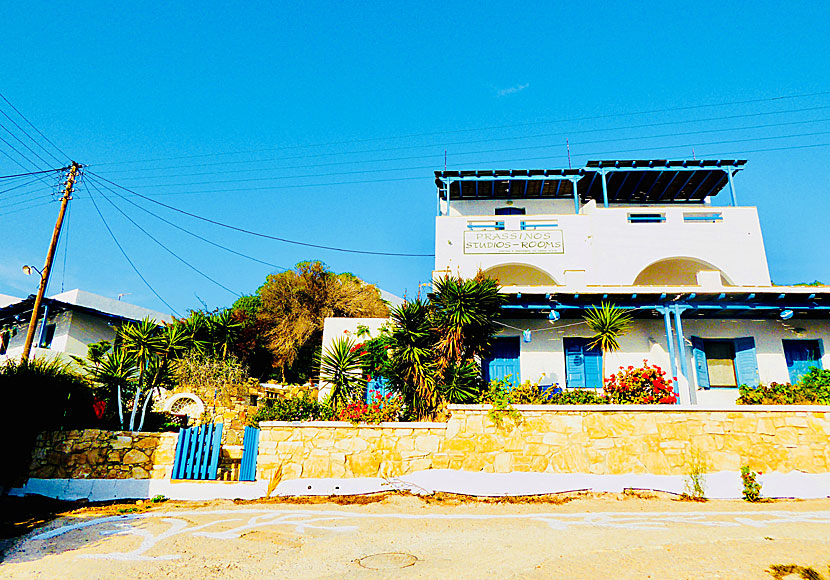 Prassinos Studios in Stavros.
My favourite accommodation is Prassinos Studios on the other side of the port beach. It consists of two buildings, one older and one relatively newly built. In the newly built building there is apartments with fully equipped kitchen and balcony or patio. The owners Dimitris and Evdokia are very friendly and they do everything they can to make their guests pleased. Unfortunately they have no website and they are not on booking.com.
Contact information to Prassinos Studios.
Phone: +30 22850-51579
E-mail: prassinosstudios@gmail.com
Here you find links to five other good options in Stavros.