Stavros is also small, it does not take many minutes to see the whole village. There are three tavernas, one cafe, one bakery, one souvlaki place, one souvenir shop, one minimarket offering a poor selection of goods, one travel agency and a dozen of pensions. That is all. Time seems to have stopped, nothing happens that did not happen the day before.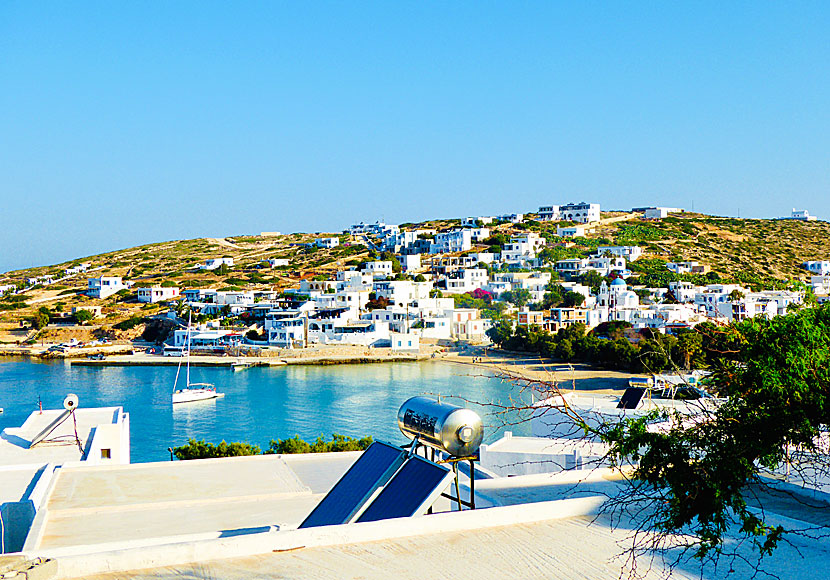 Stavros.
Stavros has, just like Chora on Koufonissi, a first-rate sandy port beach. The beach extends along the entire bay, it is an ideal beach for families with children: nice and soft sand, close to home and close to the tavernas. I think that the best taverna is Captain George. Ouzeria To Kymi in the port invites you to linger away a lot of time over a glass of wine and a good book.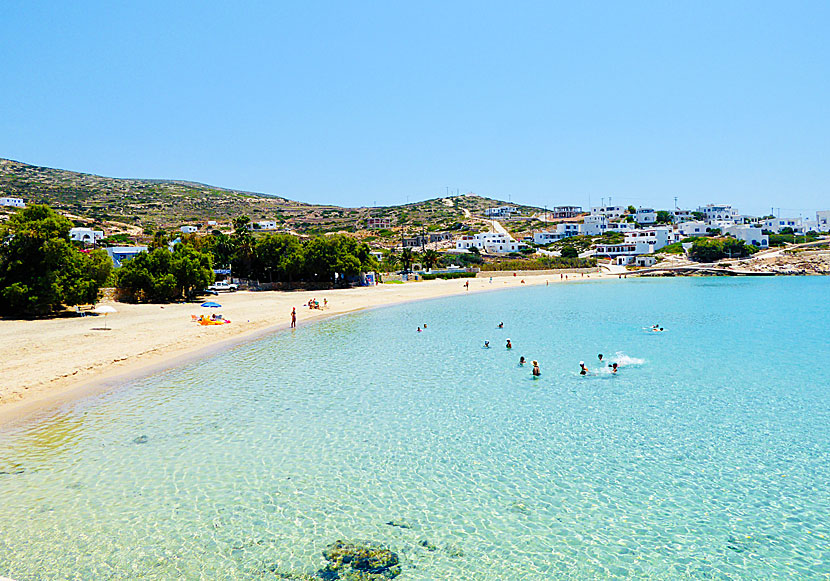 The beach and one part of Stavros.