The entrance to the cave is not what is usually called user-friendly, you must creep inside. It's scary, you hear water dripping from the ceiling and it is pitch black, absolutely nothing for a claustrophobe. But those who dare will find a reward in form of beautiful stalactites and a small altar.
On August 28, the church's saint Ioannis are celebrated, inhabitants from Iraklia and the neighbouring islands muster in force. During the ceremony, 2,000 candles are lighted and one can only imagine how atmospheric it must be. The church bell hangs in a tree outside the cave. Bring flashlight.
Read about how to get to the cave here.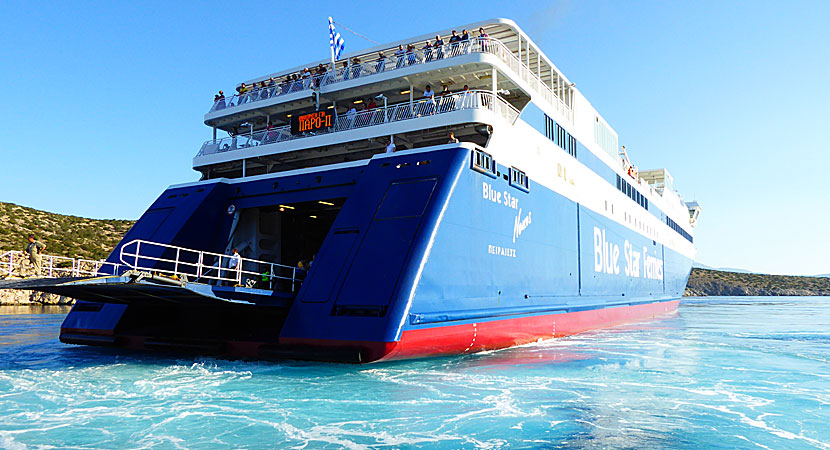 Iraklias biggest attraction is when a ferry arrives, and suddenly the island revive for a little while.