Antiparos, or Chora as many say, is the only village on the island and it extends all the way from the port to Sunset beach. The village is flat and is dominated by the port and the Main Street.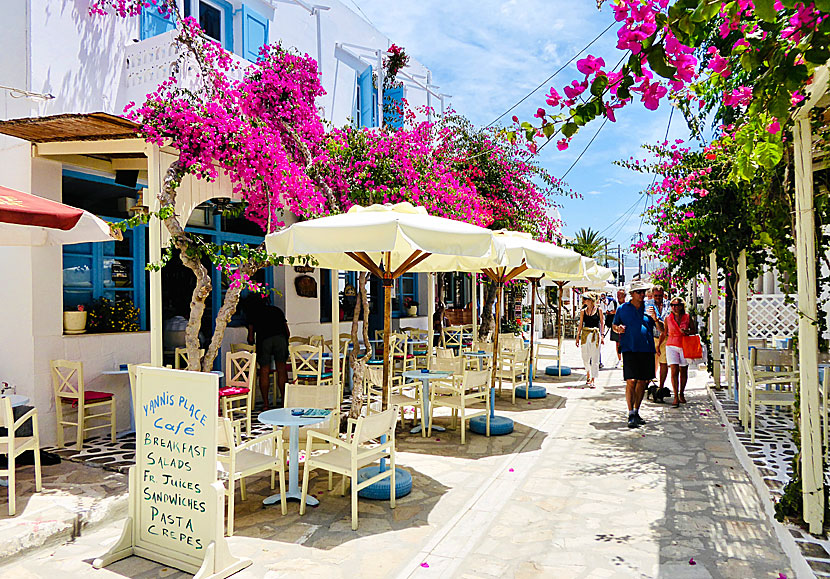 Yiannis Place on Main Street in Chora.
The narrow pedestrian main street leads from the port through the village. Along the pedestrian street there are boutiques, souvenir shops, tavernas, fast food restaurants, cafes, bars and travel agencies. Main Street is the lifeblood of Antiparos, basically everyone on the island pass by the street sometime during the day, usually several times and during high season it can be quite crowded.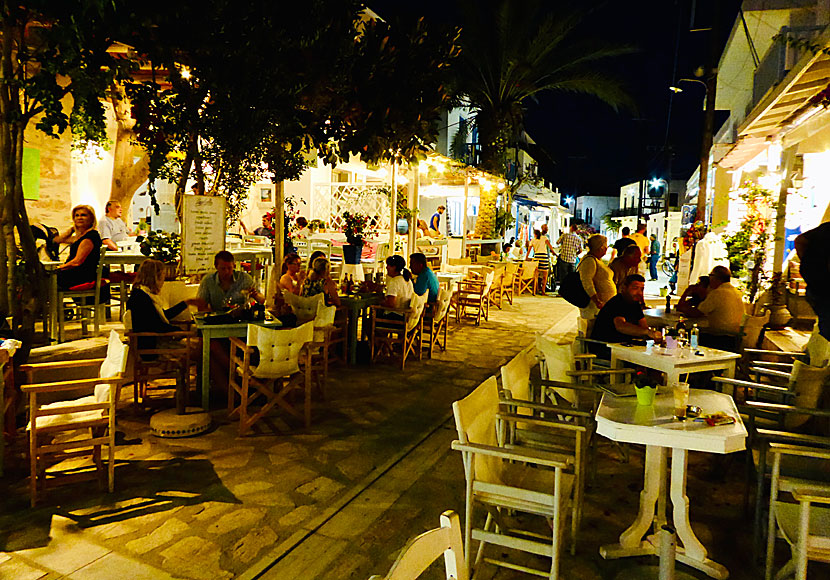 The cozy tavernas on Main Street are popular in the evenings.
Chora's chief attraction is Kastro at the main square that you will reach if you follow the main street. Kastro means fortress or castle, and is common in Greece, they were used as protection against pirates who terrorized most of the islands in Greece.