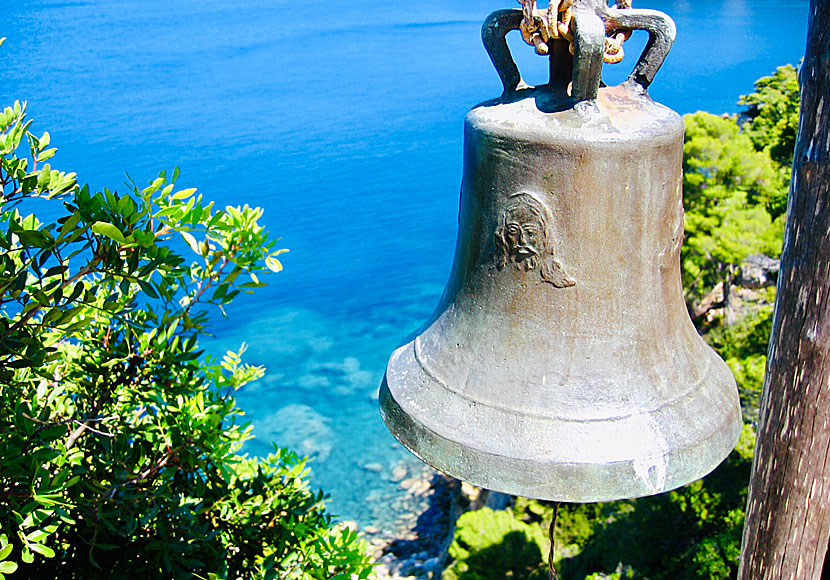 The heavenly beautiful church bell outside the small chapel.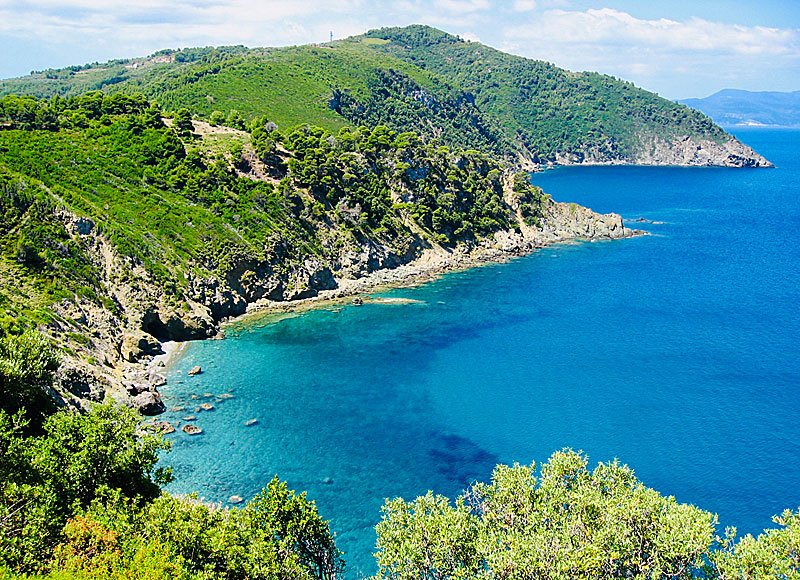 View from Agia Anarghiri. Skopelos on the right.
It requires a short hike to get to Agia Anarghiri, but it is not strenuous at all. You almost drive the same way as to the beach of Megali Amos. Here is a repetition: when you passed the school of homeopathy turn left, at the junction turn first right and then left. At the next junction turn left (to Megali Amos you took right). Then drive until "the road" ends and park where you see a signpost that says "Foothpath". Follow the path down until you reach the church.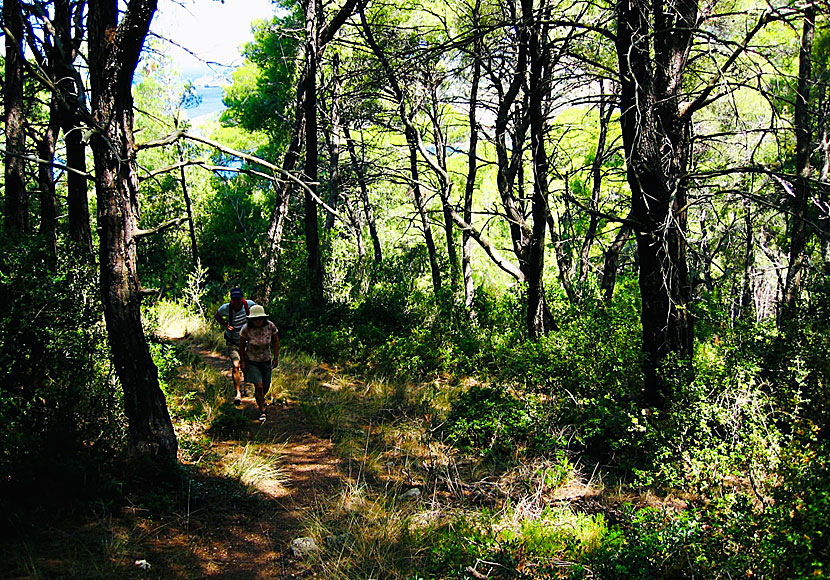 The path that leads to Agia Anarghiri.
The path goes under tall pine trees, it almost feels as if you walk indoors. On some trees there are small mugs which collects resin that is used to flavour Retsina.