What is this, I thought. We placed our luggage in the port and went searching for a place to stay on the hill to the right of the port. We found a pension almost immediately, and promptly we fetched our packing and moved into Pension Ninna. We sat down on the balcony and observed Patitiri from above and said in chorus: Wow, how beautiful it is! Our first impression of despair soon turned into - maybe not love - but a "like-very-much".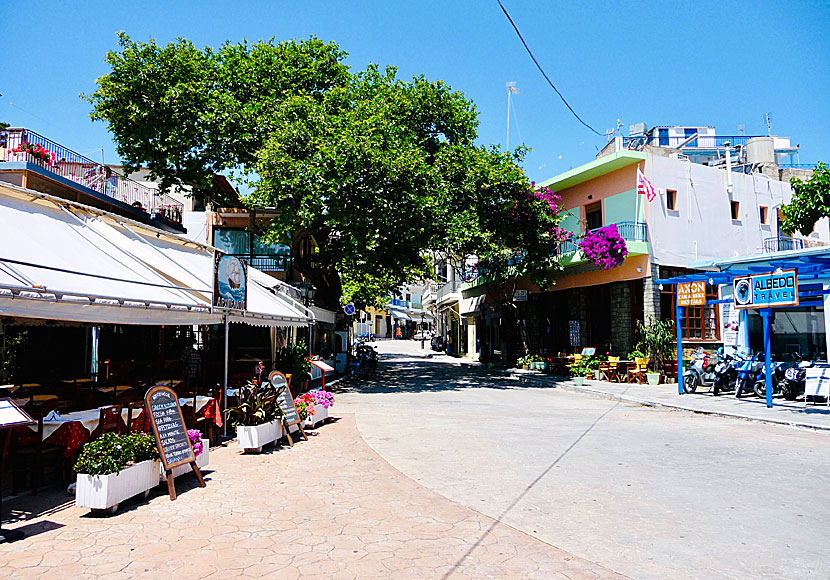 One of the streets in Patitiri.
Patitiri is a quite small village, there are not many streets and almost no alleys, the port and waterfront promenade dominate. In the port - and along the waterfront - lies the majority of the tavernas and cafes. There are also several travel agencies and souvenir shops. (More tavernas and shops are located along the two streets leading out of the village.)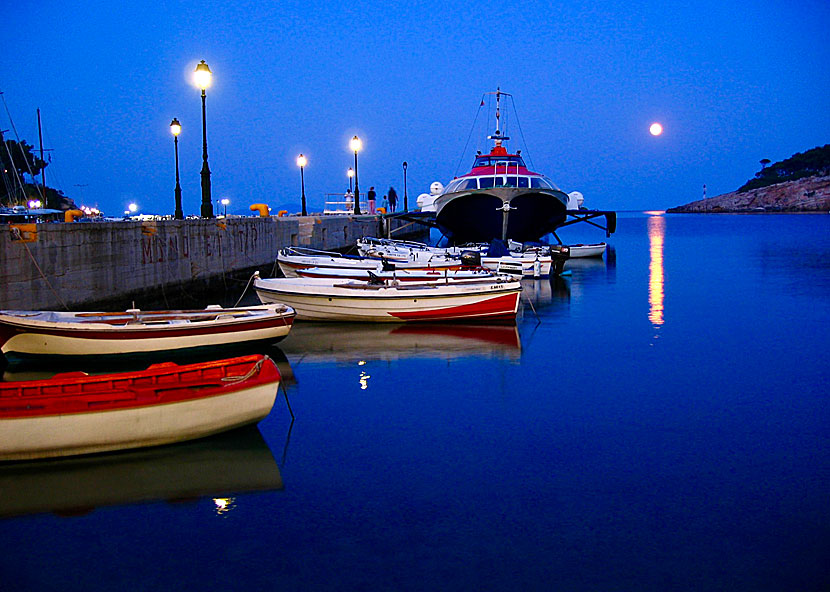 Fullmoon in the port of Patitiri.
The quality of the tavernas varies, some have barkers, but they are not so annoying. One of my favourite tavernas is Restaurant Ostria that serves very good food. Another good taverna is Akrogialo located above the beach. They serves rustic Greek food at good prices. Above the beach there are a couple of nice bars and a gyros places. If you like fish, you can go to Taverna Arkepelagos next to Ostria.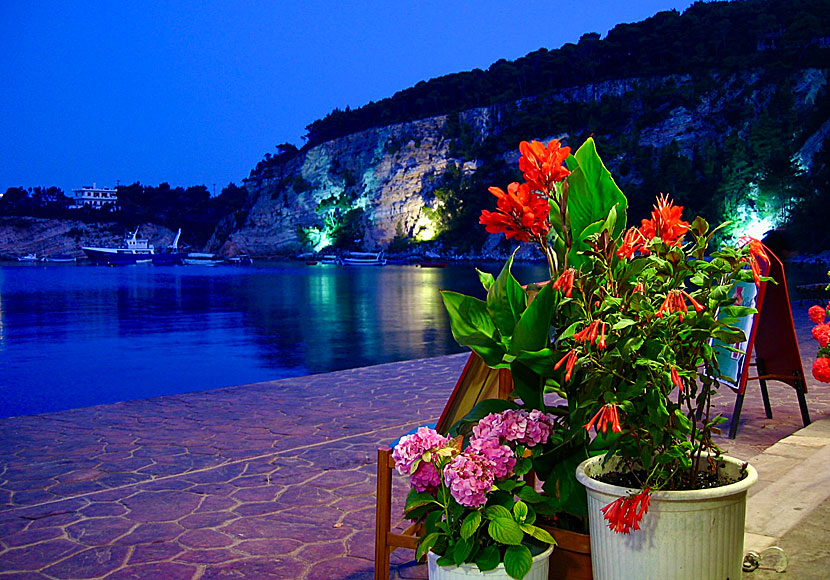 In the evening, the harbor promenade is illuminated.