There are two Pounda on Paros, one located in the west and one in the east. If you put a ruler on a map of Paros, you will see that they are almost exactly on the same latitude. If you are going to take the ferry to Antiparos you should go to Pounda in the west, if you are going for a swim and party you should go to Pounda in the east. It might be good to know so you do not end up in the wrong Pounda. :-)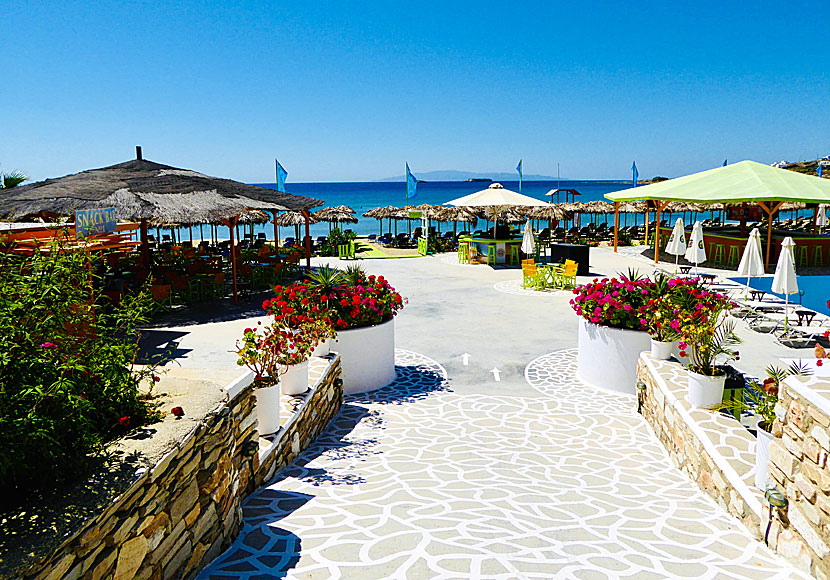 Pounda Beach is located south of Piso Livadi and is something of Paros' response to Far Out on Ios. Although here is a nice beach, it is first and foremost the large bars and swimming pools that attracts people. I've never been here during high season, so I have not seen the partying with my own eyes, but to judge from the pictures it seems to be quite a wild partying.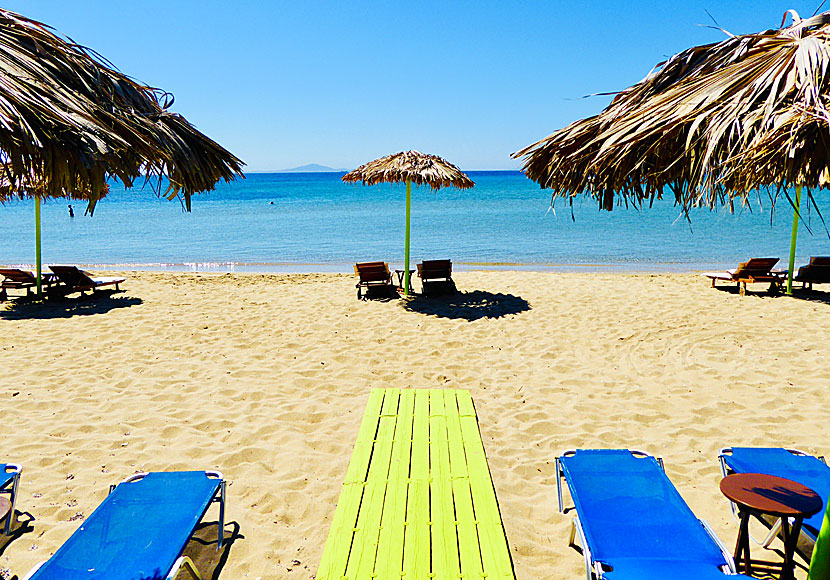 Come and relax at Pounda beach.