If I were going to do a top ten of the ten most beautiful beaches in Greece, Mylopotas would come high on that list. The view of the beach is so aesthetically attractive that one have to rub one's eyes. Mylopotas is for me the mindset of how a perfect beach should look like. It takes about five minutes by bus from Chora to the beach, and around 20 minutes to walk. I prefer to walk so I can enjoy the amazing view as long as possible.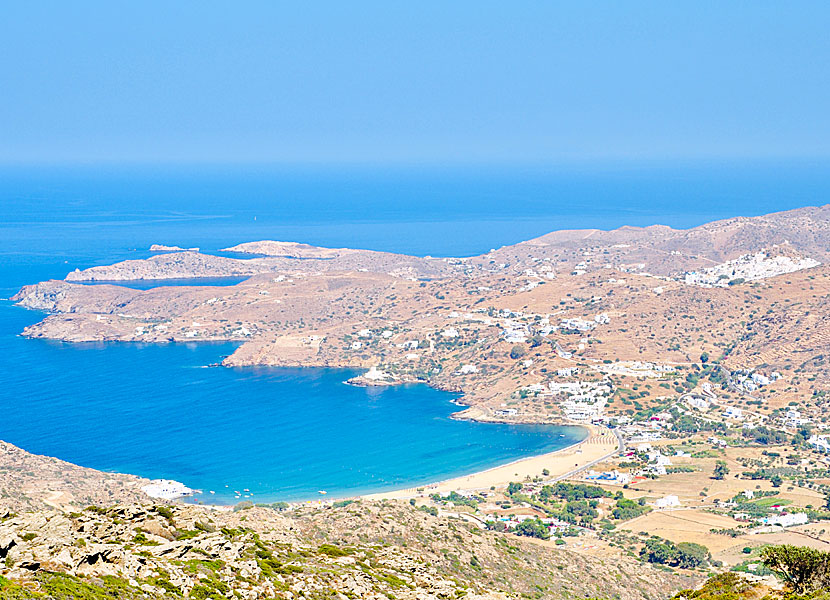 View of Mylopotas beach and the beautiful surroundings. Chora to the right.
The beach is about 1 kilometre long and is covered by light brown sand, in its places mixed with fine-grained gravel, mainly at the beginning of the beach. At the far end it is fine-grained sand. There lies the young crowd's paradise, Far Out Village, which attracts young people from all over the world. Far Out Village is like Ios' Mecca. If you like a bustling beach life, you do not have to go anywhere else in the world. Many people stay here their whole holiday.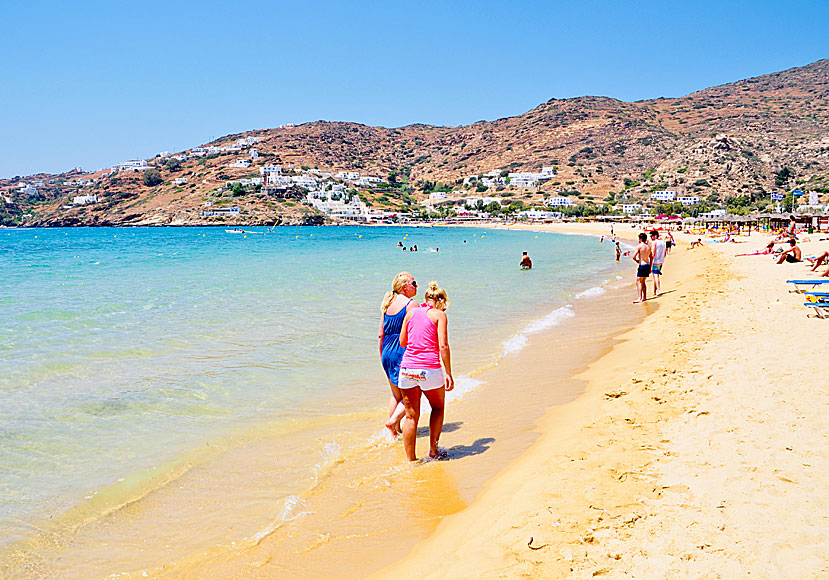 Mylopotas beach in one direction.
One do not even have to go to the beach when staying at Far Out Village, there are several swimming pools, bars and restaurants, mini-market, billiards, laundry, water toys, internet and anything else you can imagine. Of course there are all types of accommodations as well. Far Out Village is paradise - if you belong to the right target group.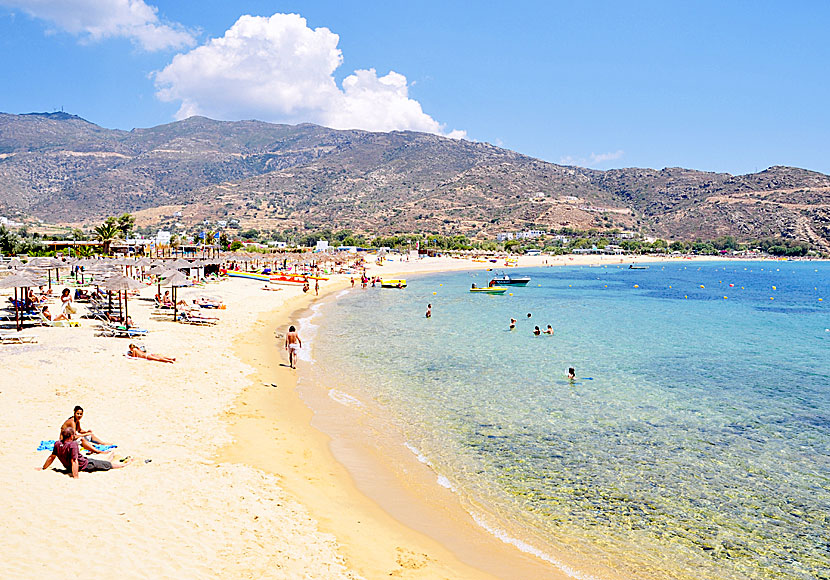 Mylopotas beach in the other direction.