Paros is renowned since antiquity for its excellent white marble. The marble was mined in Marathi 5 kilometres east of Parikia, along the road to Lefkes. The marble was exported to many parts of Greece and was used for both temples and statues.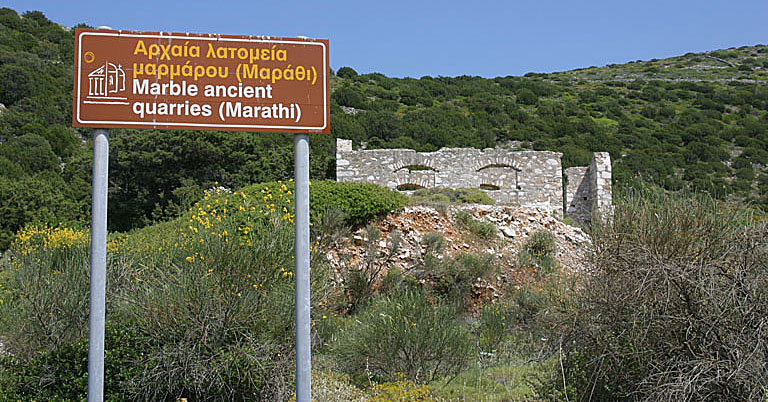 The Marble Quarries in Marathi. The Cathedral in Lefkes is built by this marble.
Parthenon on the Acropolis in Athens is partly built of marble from Paros, the famous statue of the Venus de Milo is also made of marble from Paros. The statue was found by a farmer on Milos in 1820, today it is on display at the Louvre in Paris.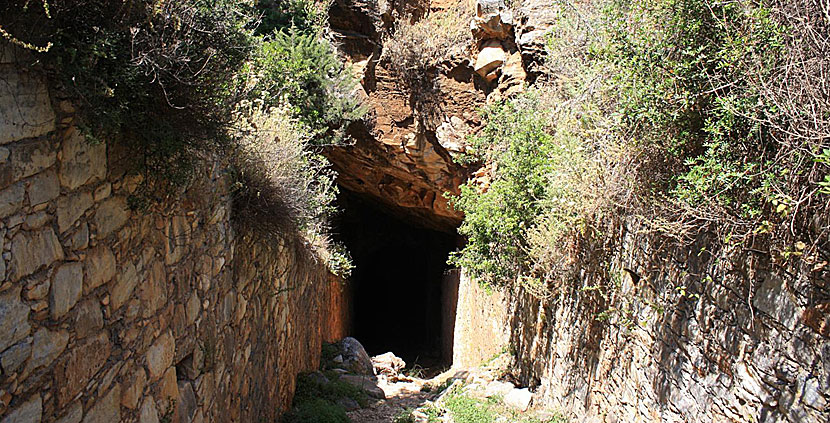 One of the caves in the marble quarry.
The area around the marble quarries was restored a few years ago, and today you can visit the area and go down into the ancient caves. To be honest, the marble quarries are not much to see. Here are a few old buildings, and a few caves where the marble was mined. Partly it is possible to go inside to some of the caves.
You reach the marble quarries with your own transport.