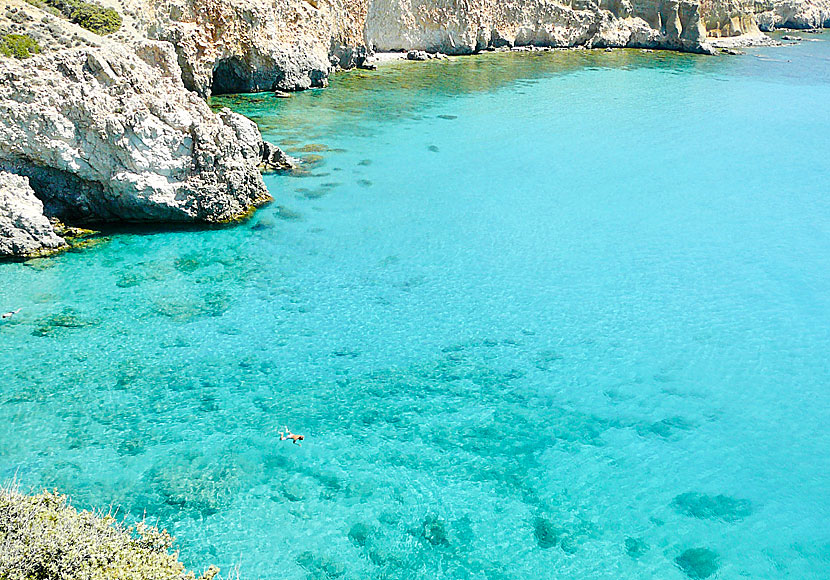 The wonderful water at Tsigrado beach.
It is, for better or worse, not easy to get to Tsigrado. Every tourist on the island would be here if it were easier. You drive the same route as to Firiplaka, at the gravel pit you turn left and continue until you reach the end of the road. Once you are there you are met by hallucinatory views of a blueberry blue sea. The brain reacts with a strong "I-must-swim-at-once-signal". But soon you realize that it is a short but difficult walk down to the beach, so the bathe will have to wait a few minutes.
If you like snorkeling, you will love Tsigrado.
It is, as said, not easy to get down to the beach. First you have to pass through a narrow rocky passage that slopes steeply, and then climb down the ladders. It is surely difficult for some, but it's worth it. Once down you are met by a small beach with pure white powder sand and water so blue that it almost feels painted.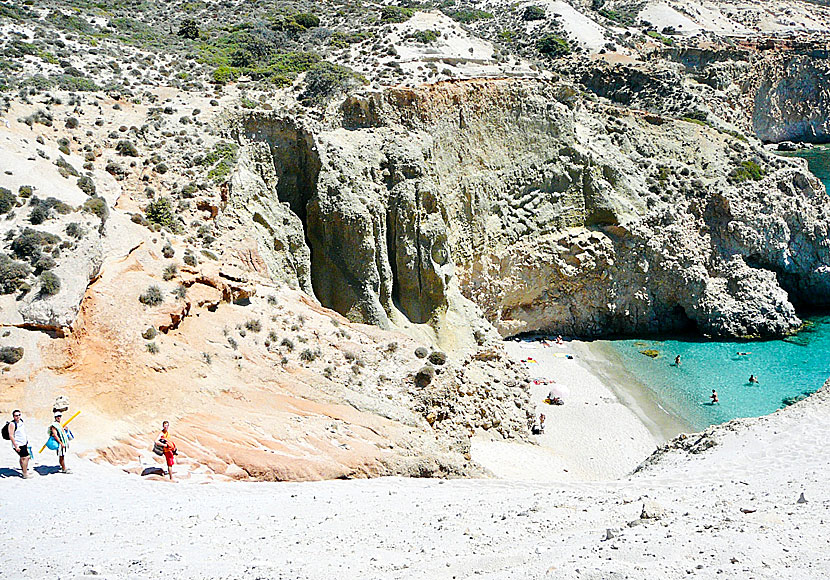 It is not easy to get down to the beach.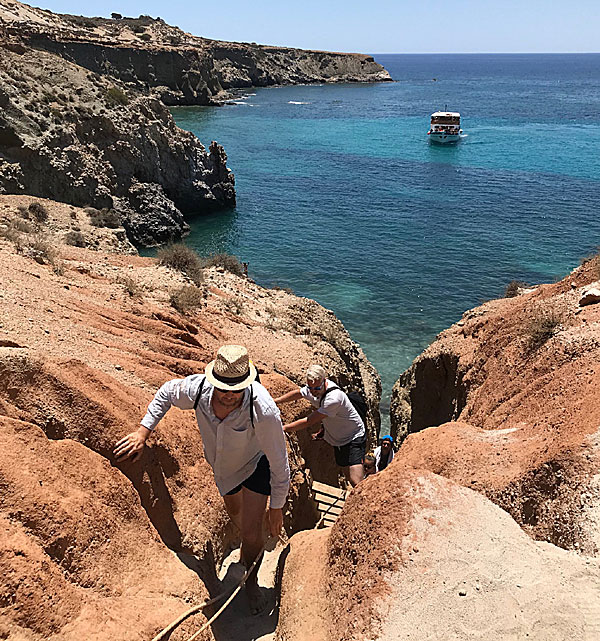 The stairs down to Tsigrado beach in Milos.