The beach is within walking distance of Adamas and therefore it may be crowded during peak season.
Papikinou is a pretty mediocre beach in comparison with many other of Milos' beaches. But there is plenty of shade from tamarisk trees. Here lies the very popular taverna O! Hamos which attracts many lunch guests.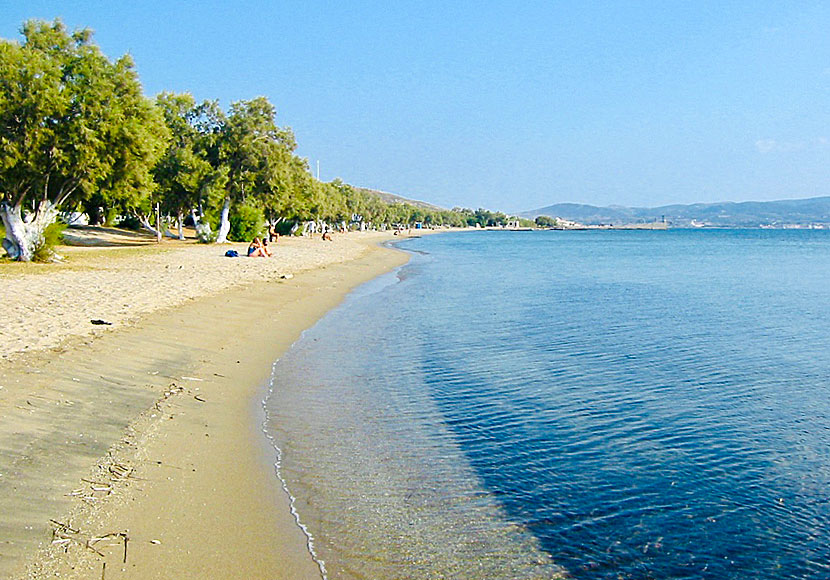 Papikinou beach close to Adamas.
If you continue after Papikinou beach, towards the airport, you will soon reach a small beach. If you are lucky, one or several pits are dug in the sand. If you're unlucky, you have to dig a pit for yourself. Anyway, there are hot springs under the sand.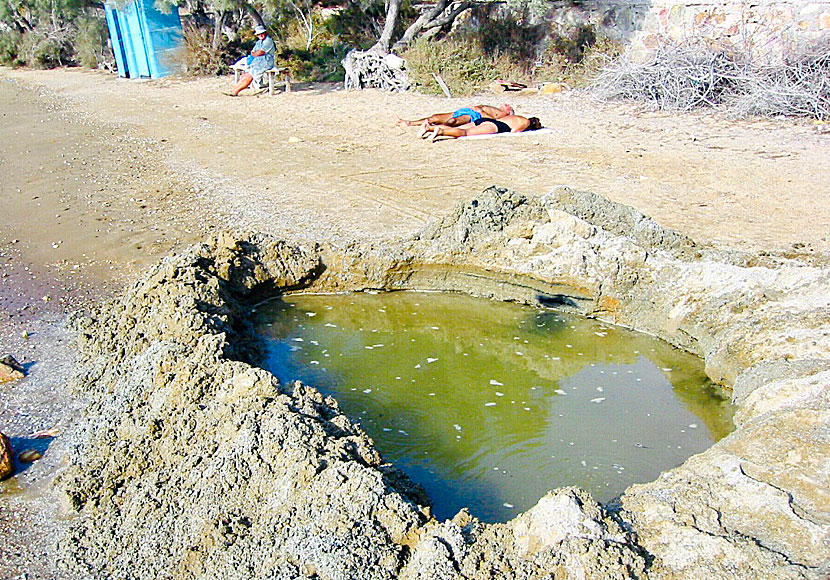 Hot springs near the airport in Milos.
The pits are filled automatically with water (rising up from the sand) and then it starts to get really fun. Lie down in a pit and enjoy the hot water. The minerals contained in the water is said to cure all sorts of diseases, including rheumatism.