The extremely long beach of Vatera lies approximately 30 kilometres west of Plomari. The opinions differ about exactly how long the beach is. When we were here we asked three people and got three different answers. What do you do then? Measures yourself of course. We drove from one end to the other, and according to the car's metre reading, the beach was almost exactly 10 kilometres long. It's long.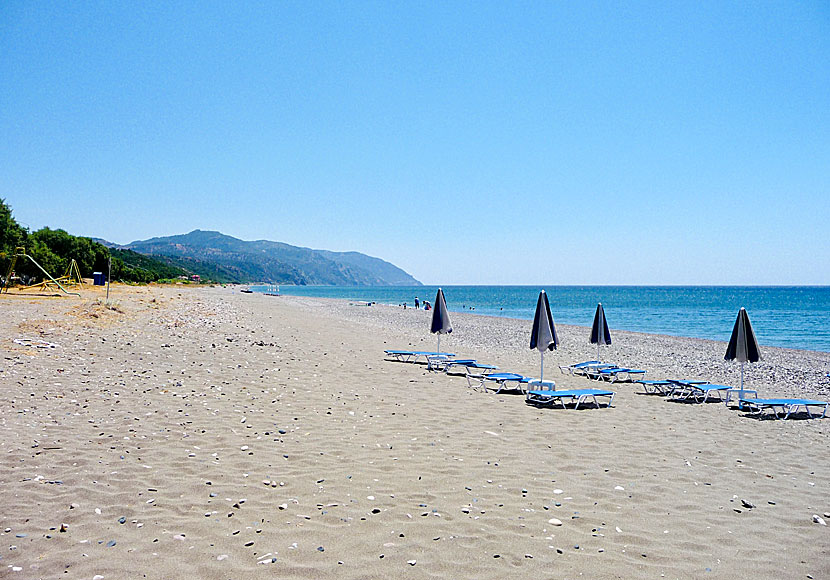 Vatera beach in one direction.
The beach is so long and desolate that you almost get the feeling of being on a deserted island. It is a good beach, one of the best on the island indeed. The beach consists mostly of small pebbles, but there are also parts with sand. It is far between the sun beds. If you want to skinny dip there is no risk that someone sees you.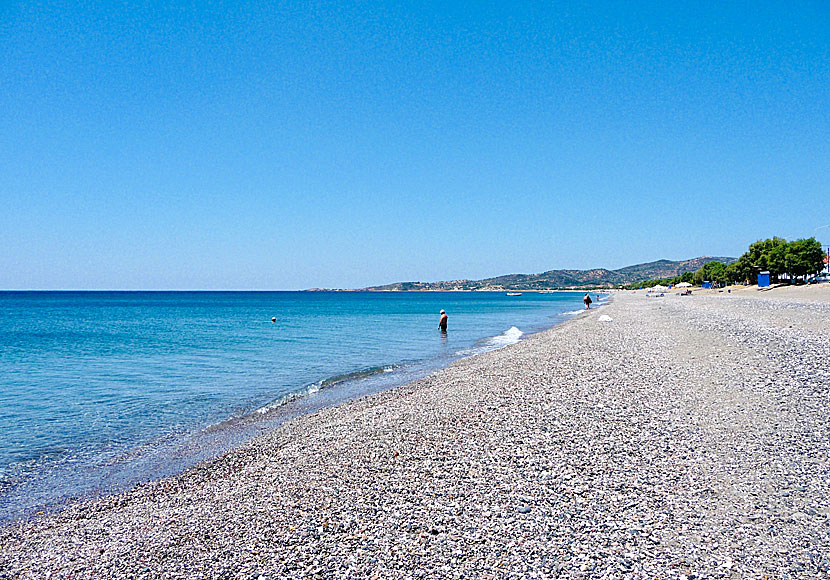 Vatera beach in the other direction.