The village of Polichnitos lies about 8 kilometres north of Vatera, Lesvos' longest beach. Many storks are breeding in the village. Look for old factory chimneys, where they usually have their nests. See picture below.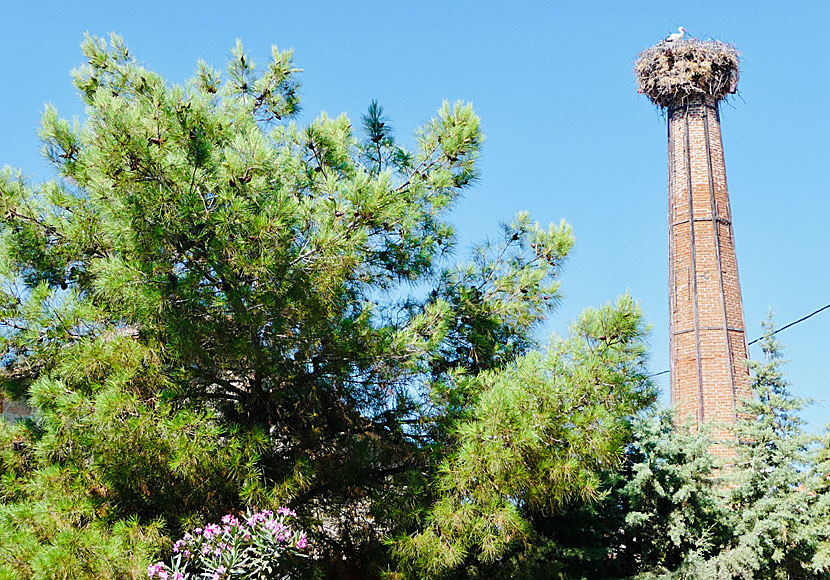 One of the chimneys in the village of Polichnitos where white storks nest.
Two kilometres east of Polichnitos lies the Hot Springs of Polichnitos. Just like the hot springs in Eftalou east of Molyvos, you can cure all kinds of diseases here.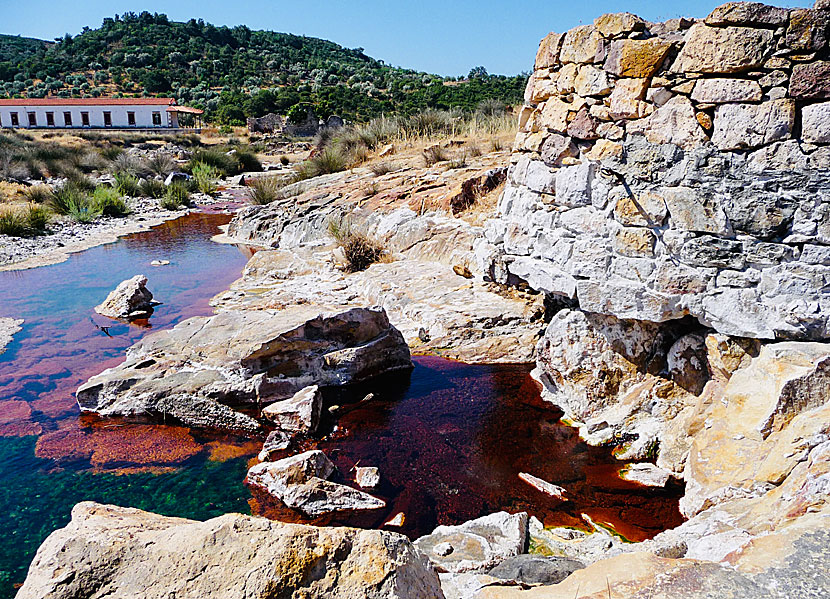 Hot Springs of Polichnitos.
The place is worth a visit even if you are not after a hot spa. Partly because the water that gushes out from the springs is the warmest in Europe (67-92 degrees, the pool-water is only 42 degrees), partly because the landscape is so strange. There is also a café and a small shop where you can buy olive soaps, olive shampoo and other things that belong to a spa.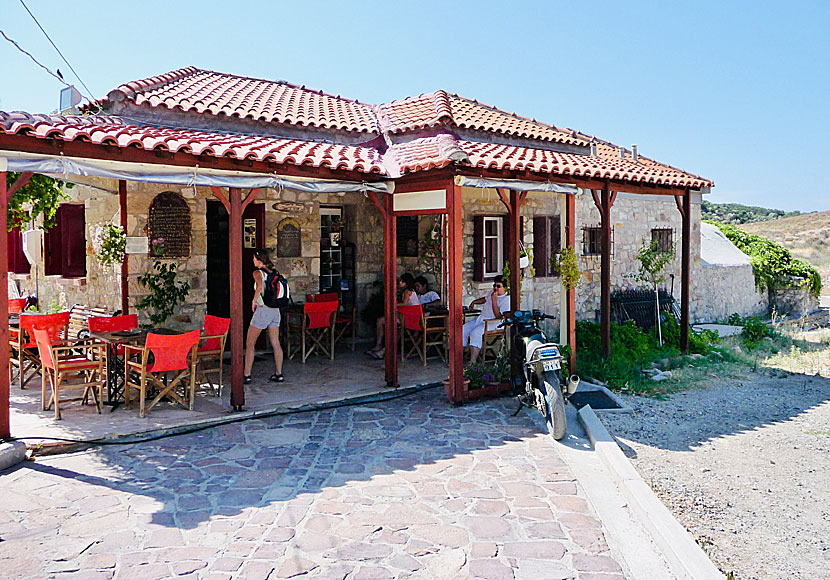 The café and the small shop, as well as the entrance to the spa facility.