There was a time when Kalymnos was world famous for something completely different than rock climbing, more specifically sponges. Kalymnos was something of a Mecca for sponge fishing at the time. The island dominated the world's sponge industry for a long time, but overfishing and synthetic manufacturing has made that the fishing has almost stopped.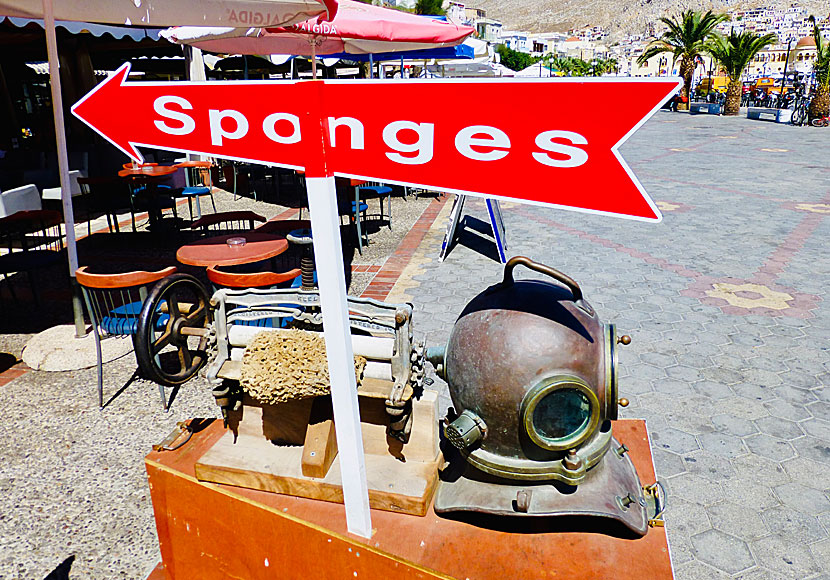 Sponges are available almost everywhere.
It was a terribly hard life for the divers at the time. They were at sea six months a year and dived for these desirable sponges. When the boats came back to Kalymnos, it was usually with a cargo of sponges and sick divers, and sometimes even dead divers. Many were injured for life. Worried wives, sons and daughters was waiting in the port. It must have been a horrible suspense.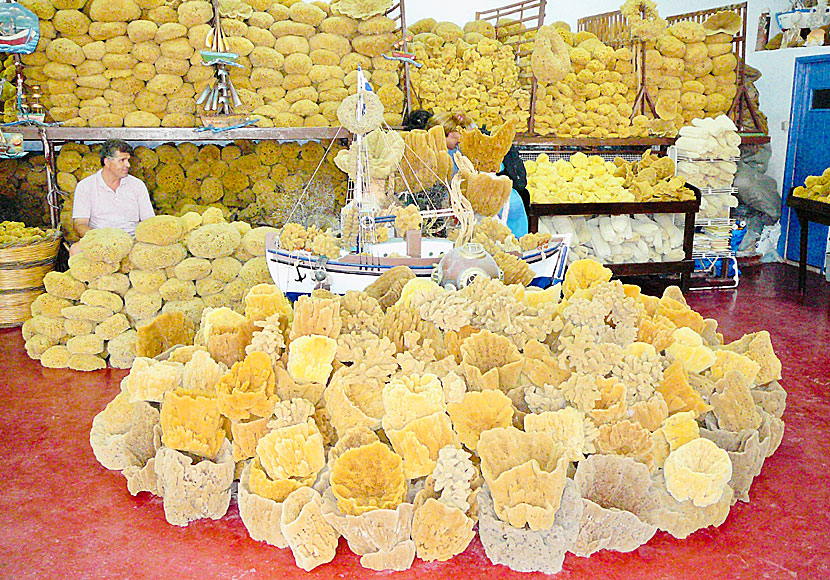 Sponge souvenir shop in Pothia.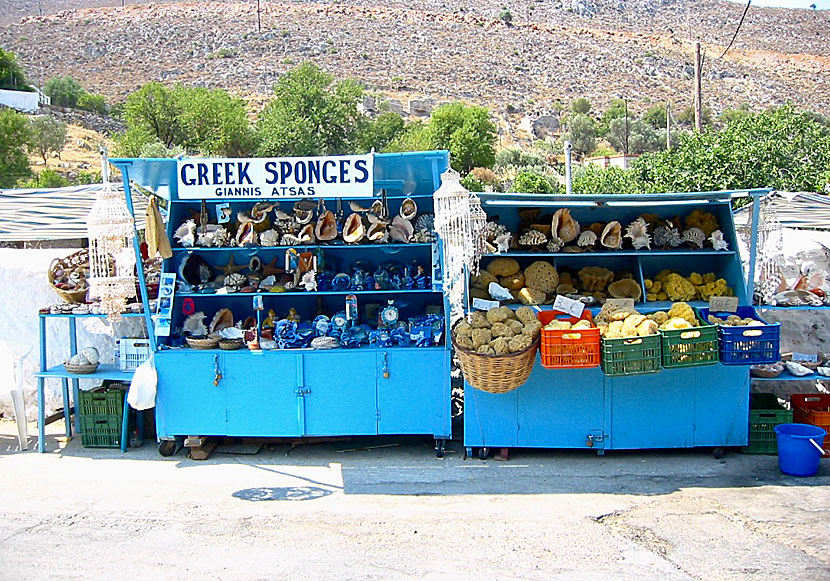 Sponge kiosk in the Vathy valley.
If you want to put yourself in the tough life as it was to be a sponge diver, you should read the book Bitter Sea - The Real Story of Greek Sponge Diving. The book is written by an English writer named Faith Warn. (Faith lived on Kalymnos before, but since a few years she is back in England.) The life as a sponge diver have never before been described as real as in the book Bitter Sea.
Read it and you'll get an insight into the Greek life, in the bargain, you get a tremendous sense of Kalymnos, its population and its bitter history.