Of course a lot is about sponge fishery. Here are several examples of different varieties of sponges, and some older diving suits, including the so-called Skafandro that caused many divers death.
The museum also houses the most peculiar map I've ever seen. The map, which is over the Dodecanese islands, is built in a small pond where all the islands are represented by one stone. The island's name is written on the stone, I think, but am not sure, that the stones are from each island.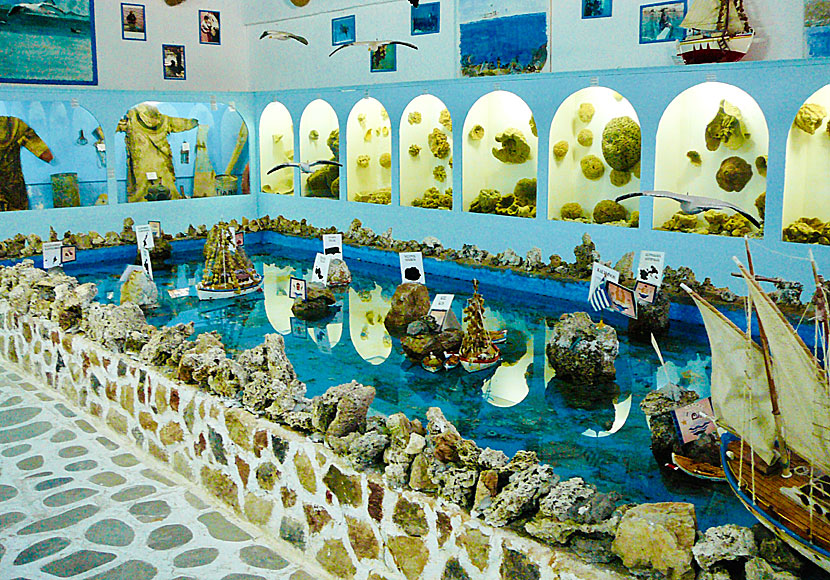 The map of the Dodecanese in the museum.
When you get tired of the museum you can take a swim at the beach in Vlychadia.