Many of the beaches on Iraklia is difficult to reach and there are few who take the trouble to look for them. Most are content with the short walk to Livadi beach, it is not only easiest to reach, it is also the island's best beach. During the high season there is a beach boat to the beaches of Alimia and Karvounolakos on the north of Iraklia.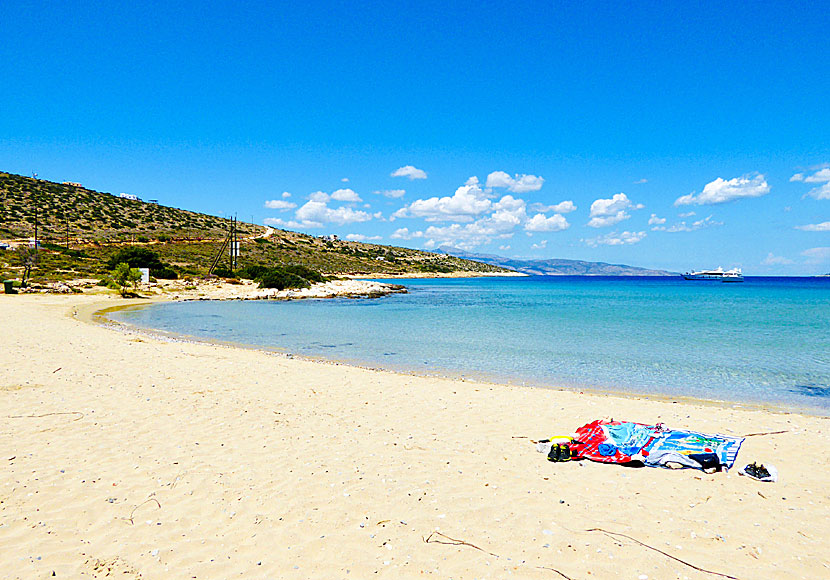 Iraklia's, and one of the Small Cyclades, best beach at Livadi lies about fifteen minutes walk from Agios Georgios. The beach is long, extended and shallow, one do not need to worry that it will be crowded, the water is clear and shifts from green to blue, in addition the sand is golden and fine-grained and that makes a perfect sandy beach. The beach is so good that it would have fit among the nice beaches at Koufonissi.
Livadi beach seen from the road that goes from Agios Georgios.