The entrance to the cave is not what is usually called user-friendly, you must creep inside. It's scary, you hear water dripping from the ceiling and it is pitch black, absolutely nothing for a claustrophobe. But those who dare will find a reward in form of beautiful stalactites and a small altar. Bring a flashlight!
We have dared to crawl into the cave once, but we do not do it again. Geez how scary it was. We did not have a flashlight with us (stupid!) So we had to light up the cave by taking pictures with the camera so the flashes lit up the cave.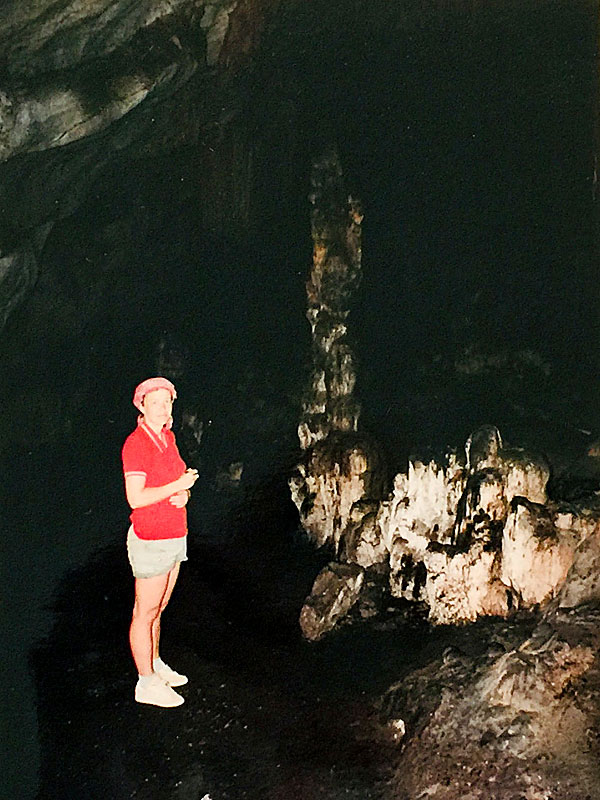 One of the pictures we took inside the cave.
On August 28, the church's saint Ioannis are celebrated, inhabitants from Iraklia and the neighbouring islands muster in force. During the ceremony, 2,000 candles are lighted and one can only imagine how atmospheric it must be. The church bell hangs in a tree outside the cave.
The pictures below I have borrowed from Fanis Gavalas who owns Villa Meltemi in Iraklia.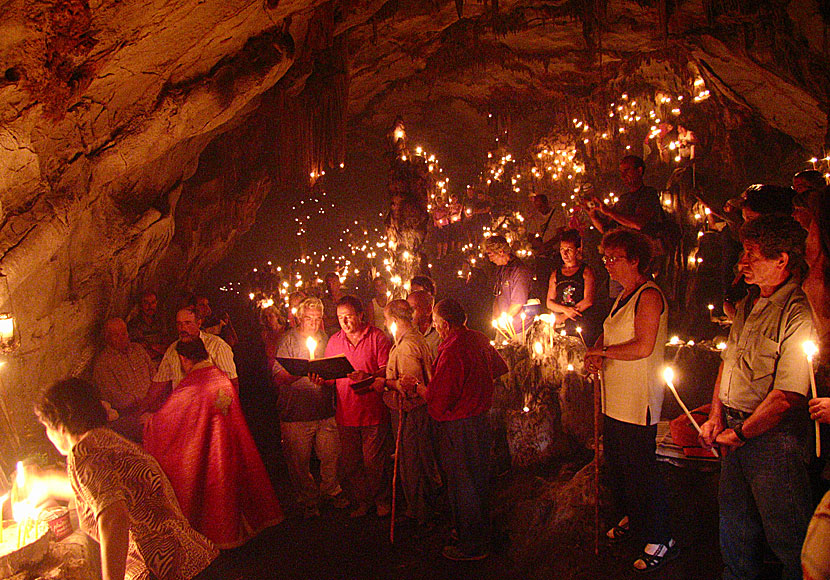 Agios Ioannis cave and church on 28 August. © Fanis Gavalas.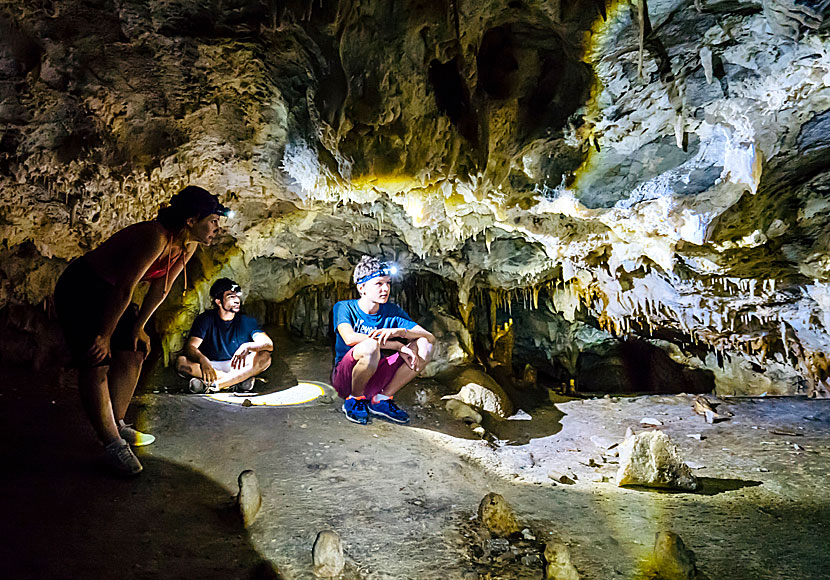 These three were smart enough to bring a headlamp each. © Fanis Gavalas.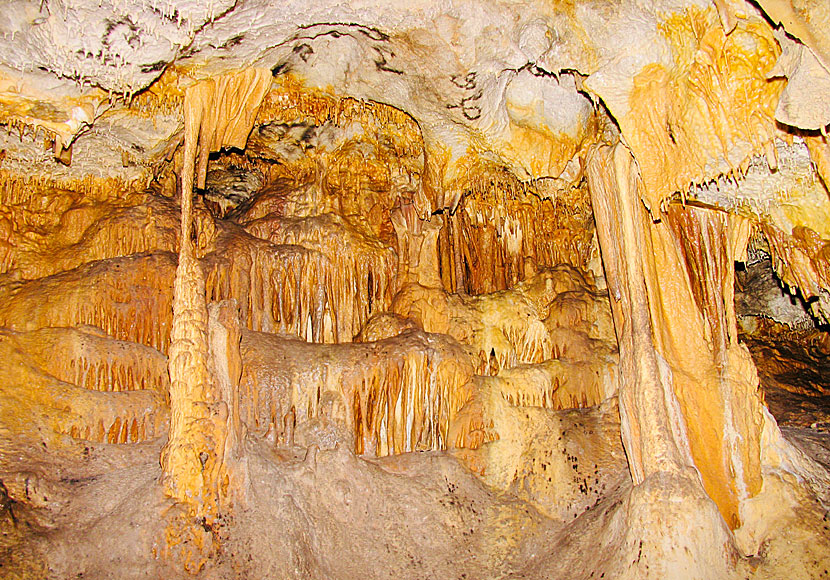 Inside the cave church of Agios Ioannis. © Fanis Gavalas.