On the cliff above Chora the eye-catching Church of Panagia watch over the village. The church is the most interesting attraction on Folegandros, even if you normally are not interested in churches and monasteries. The church itself is worth seeing - both the interior and the exterior are beautiful. The sunset from here is amazing!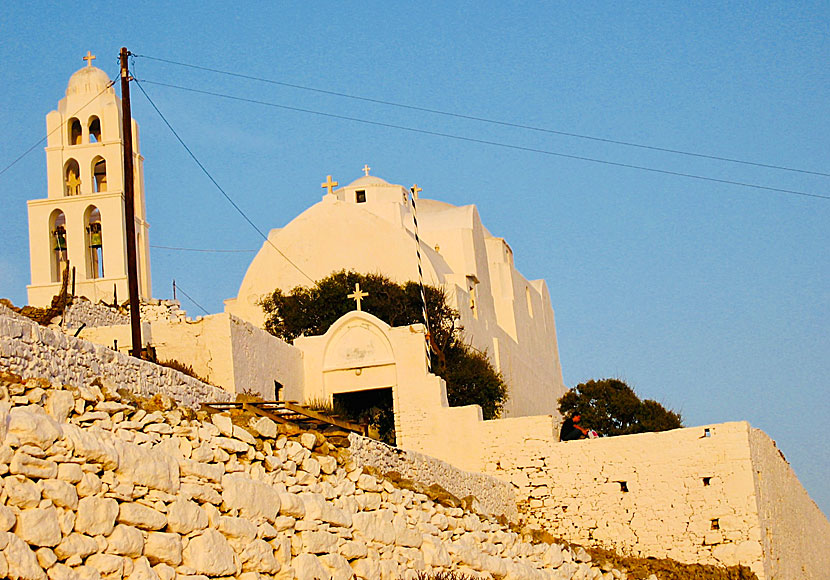 Church of Panagia above Chora.
In the courtyard outside the church are several ancient statues built into the walls. On the way up to the church you pass a cemetery where there is a stone wall from 5th century BC. On a mausoleum a bust of a Roman youth show off. Strange that no one steals these treasures, they should be stored in museums.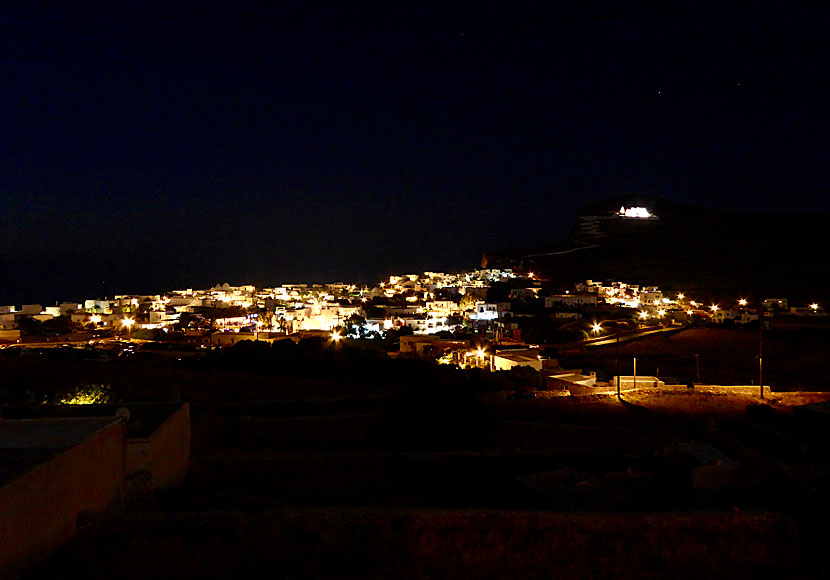 The Church of Panagia is beautifully lit in the evening.