Laographic Museum - a splendid folklore museum - lies just before you arrive at the village of Ano Meria. Park at the wall and follow the path a little bit and you'll see the museum. It opened in 1988 after many years of toil and moil. Folklore museums are to found on many islands, most seem to be casted in the same mould. But there are exceptions. Laographic Museum is one.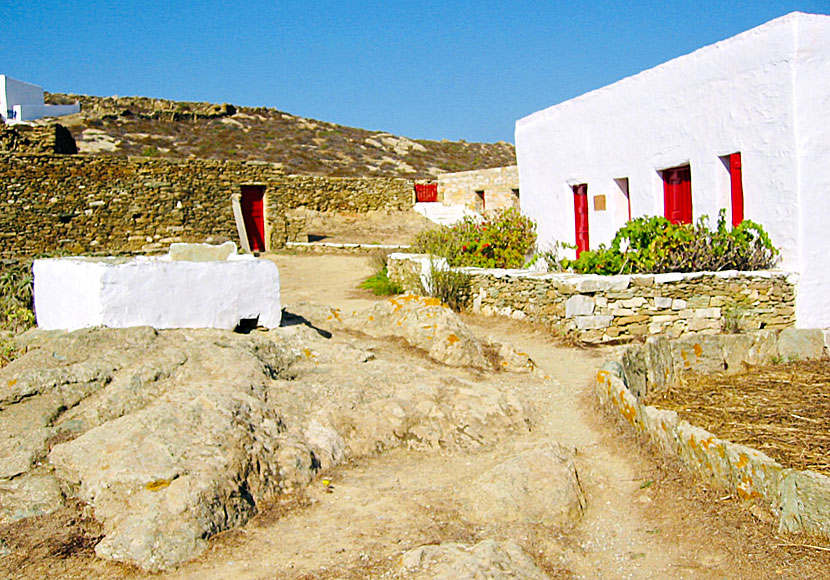 Laographic Museum is a complete farm as it looked like before modern machinery and electricity existed. Here are dwelling- and storehouses with complete interiors from the olden days. You get to see how they baked bread, pressed olive oil, produced wine - and how it was stored. Very interesting.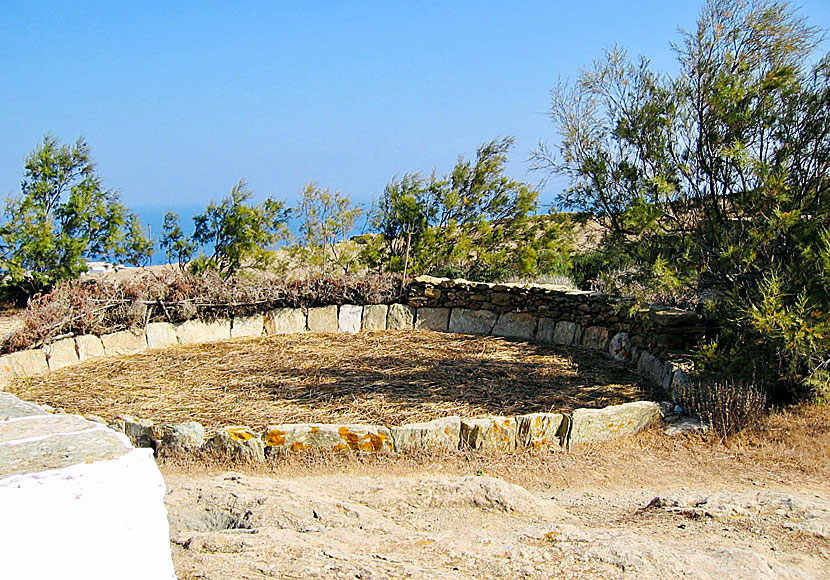 Laographic Museum, where they separated the wheat from the chaff.