Perissa beach is the island's longest beach extending for 7 kilometres. At about the middle of the beach it is changing name to Perivolos beach. I do not know, and there is probably no one else that knows either, where Perissa ends and Perivolos starts, but I usually say that the part of the beach that is best is Perivolos.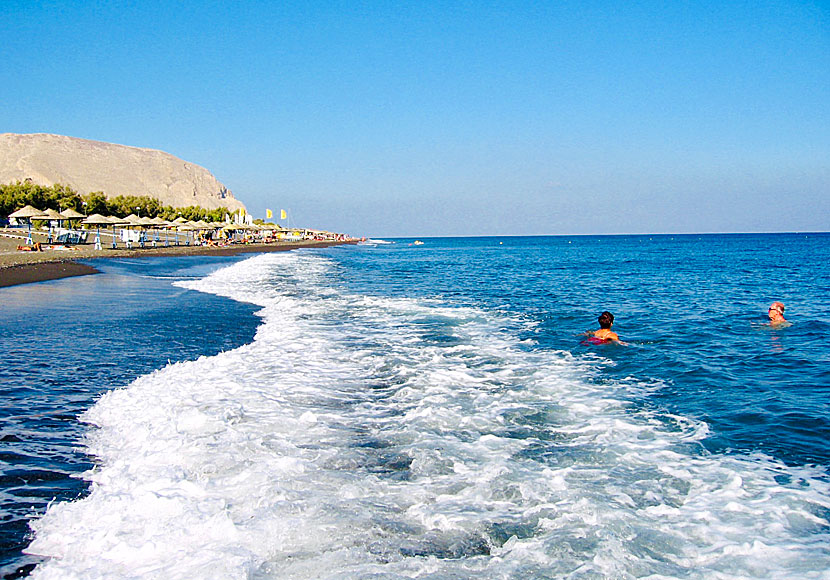 Perivolos beach. At the foot of the mountain lies Perissa.
Also here the beach consists of blisteringly hot dark gray sand. The sand is finer here than in Kamari and Perissa, but not so fine-grained that it can be called powder sand. I think that the sand in Perivolos have a perfect dimension.
There are beach volleyball courts on the beach where exciting matches between tourists and Greeks often is played, and there are various water sports to choose from, such as jet skis, parasailing and windsurfing.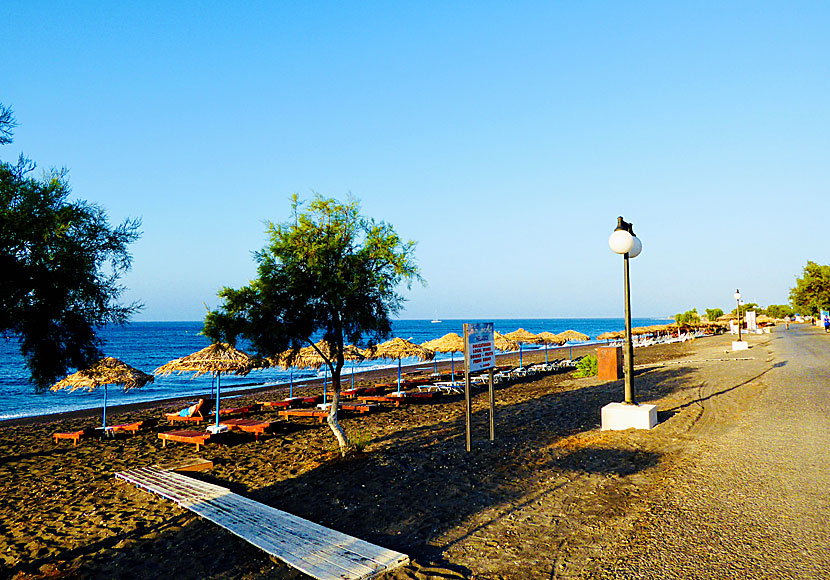 Part of the seafront promenade in Perivolos.