Perhaps the most famous remains are the proud lions that used to stand at the procession road. The lions are now replaced with copies; the originals are in the museum on Delos. Many of the temples and houses are in ruins, but you still get a pretty clear picture of the area.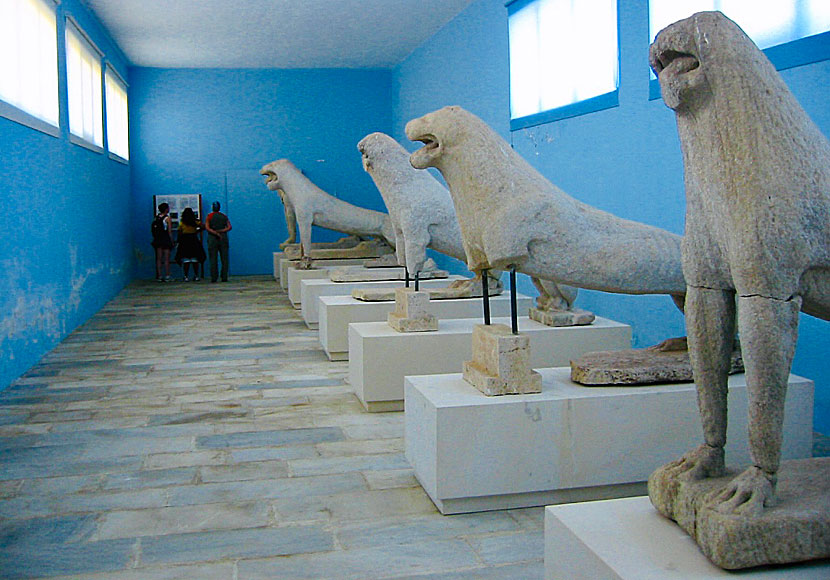 The famous lions are now in the Museum of Delos.
TRAVEL TO DELOS
The boats to Delos start out from the small port in Mykonos town. To walk around by yourself on the sight is quite wasted unless you are very familiar with the subject. To understand what is seen, it is best to take a guided tour, it takes about an hour and does not cost much extra.
ACCOMMODATION IN DELOS
There are no people living on Delos and you can not stay overnight. The only people who are allowed to stay overnight are the archaeologists working on Delos. So you want to stay overnight, you must train to be an archaeologist. :-)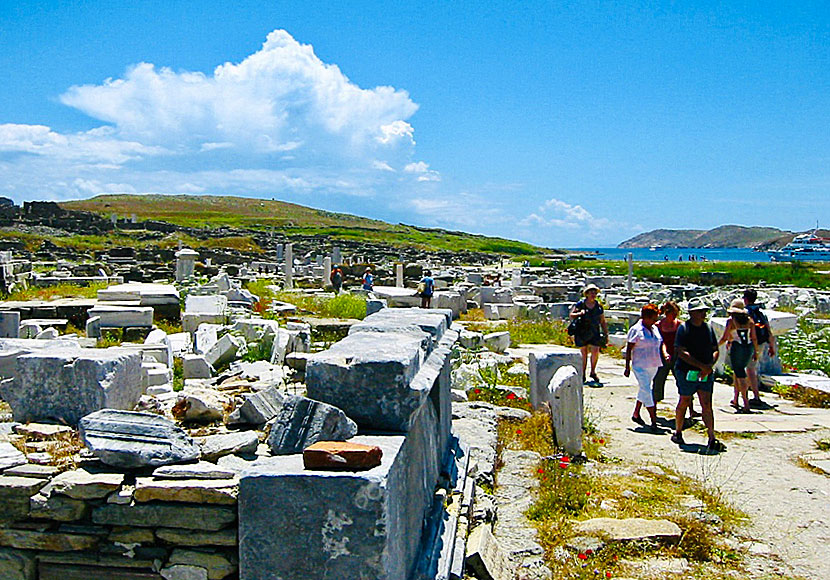 The excavation area is huge. The island's surface is 3.6 km2 and the highest peak is 112 meters high.
To explore Delos without a guide is quite useless. Book tours from Mykonos, or from Paros and Naxos.