There have been "domesticated" pelicans in Mykonos ever since the mid-fifties. There are many stories and myths about the Pelicans, some are true, others are nice tall stories.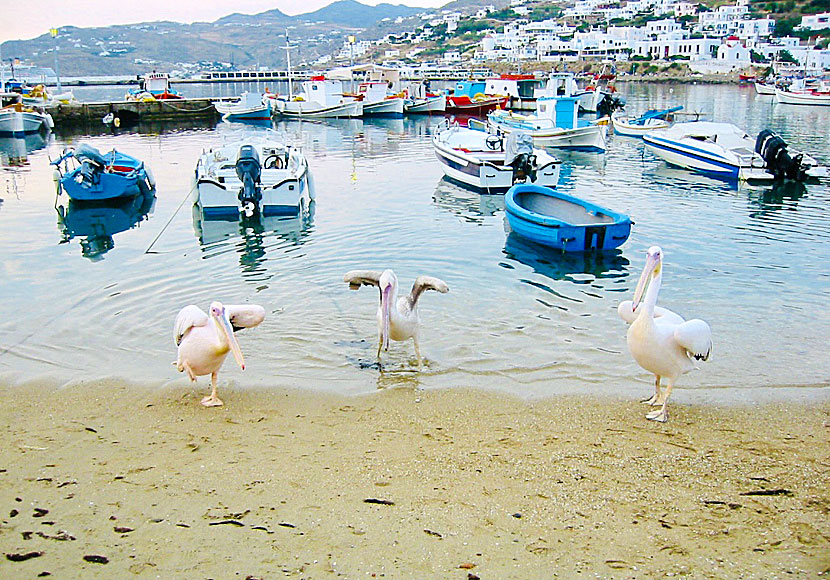 The pelicans have washed themselves before the evening.
Today there are three or possibly four pelicans on the island, I'm a little unsure about pelican number four, he may have left the island. One of the pelicans is Petros, he has been longest on the island and he is the most "domesticated" of the pelicans. Petros has "always" existed, until the day he actually died. However, when Petros the First died he was soon replaced by a new Petros, because that is how it is: when a Petros dies, he is replaced by a new Petros.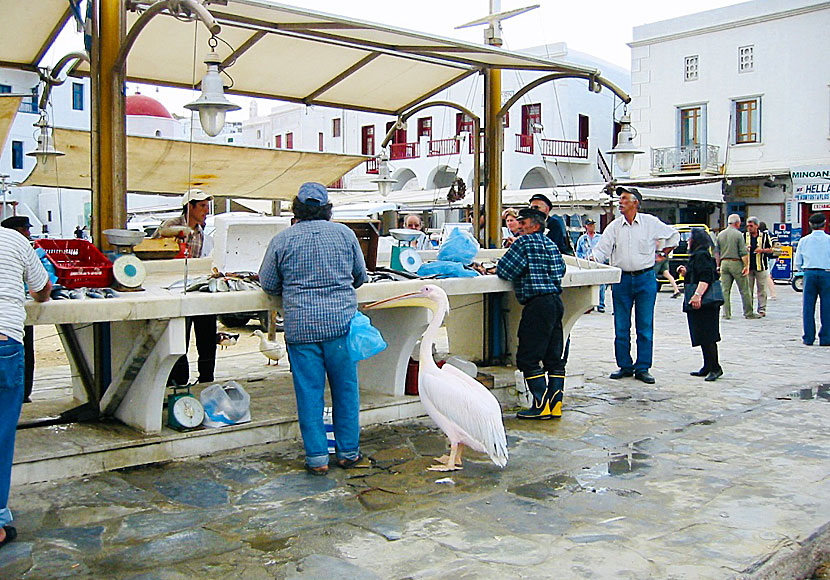 Petros, or any of the other pelicans, is about to steal fish in the fish market.