Iraklia is an excellent hiking island, definitely nicer than the other islands of the Small Cyclades. To randomly discover the beautiful scenery is pleasant, the island is small and distances are short. The hike to Agios Ioannis is one of my absolute favourites in the Cyclades.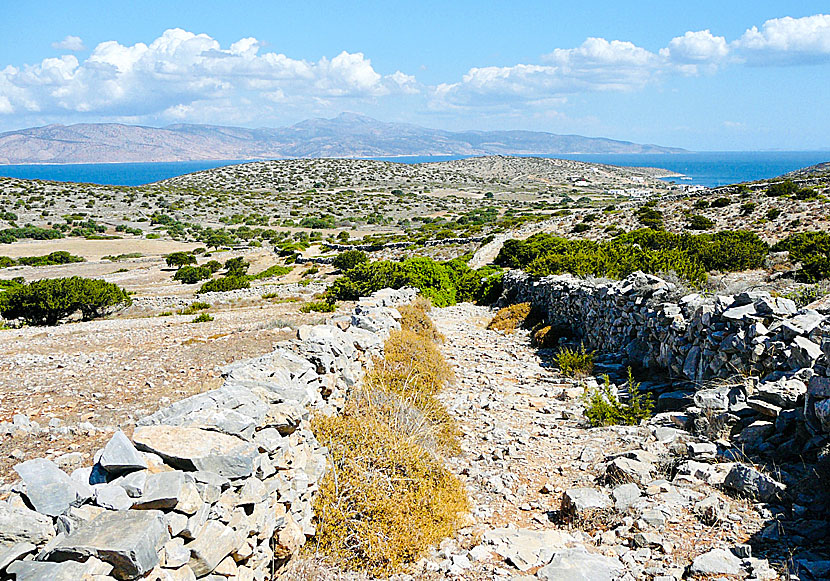 The path from Agios Georgios to Panagia and Agios Ioannis.
Here are short directions for the hike. Start out from the travel agency/cafe on the main street in Agios Georgios and follow the path past the church. Continue forward until you come to an intersection with a small "stable" on your right, turn right and turn left shortly afterwards. Continue until you come to the tiny settlement of Agios Athanassios, walk through the village and then through a gate at the last house. From here it's off upwards and now the tricky part begins.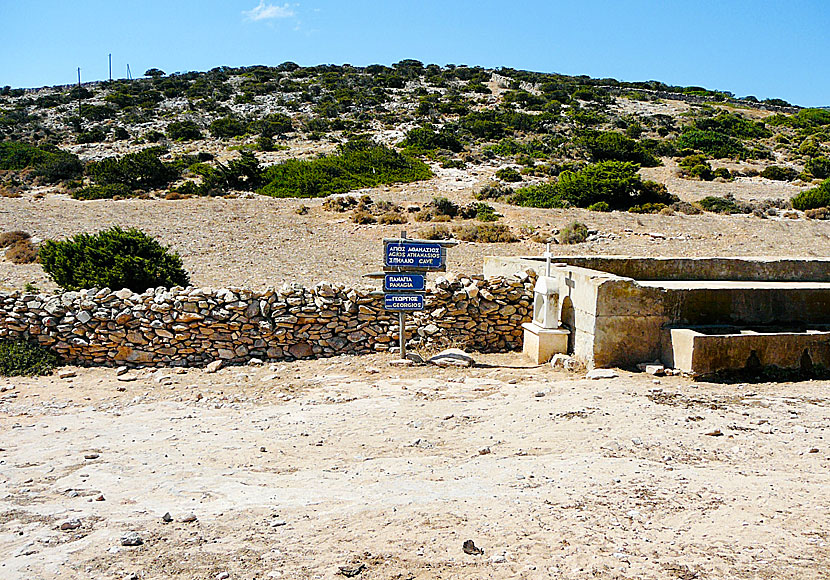 Signs pointing toward Panagia and Agios Ioannis.
Look for painted arrows on the ground (they can be difficult to see) and follow them until you come to a ridge. (It might also be small stone cairns that you can follow.) Pass the ridge and you have the sea in front of you. Keep left and follow the painted arrows along the mountain. It takes a while to get to the cave from here. It is easy to give up and, instead start to think about tavernas, salads and cold beers.
After a lot of struggling and searching, you will arrive at the cave. You know you have come to the right place when you see a bell hanging in a tree, below is the cave. Complete your visit with a hike down to the sea for a refreshing swim. On the way back home, you can hike via Panagia.