There is a nice sandy beach with shady tamarisk trees in Agios Georgios. The beach is so good that you do not need to go to Livadi beach. However, it is small and it can get crowded during high season. A road that leads up to the village begins at the beach. The road forks shortly before the Perigiali Supermarket. One road goes through the "centre" and ends in nothing, and the other road goes via a steep uphill slope to tavernas and pensions, and eventually you will arrive at Livadi beach. In the uphill slope lies Taverna Maistrali, which I think is the best taverna on the island.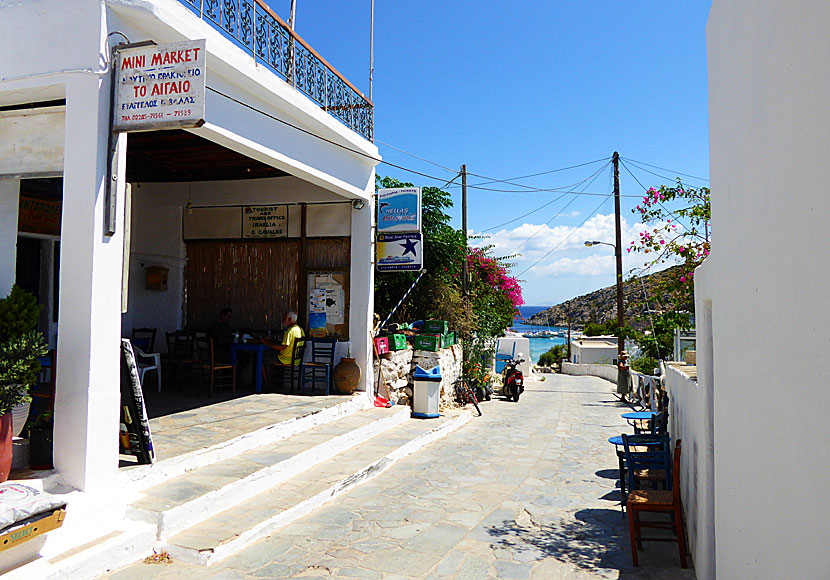 The mainstreet in Agios Georgios.
To the right is the travel agency where there is a post office, coffee shop, travel agency and mini-market. Further down are the small port, and the very good port beach.
Panagia (also called Chora), the capital of Iraklia, is around an hour's walk from the port. The village is very small, here live about 45 inhabitants, it only takes a few minutes to pass through the village. To arrive to Panagia is like stepping straight into the Greek everyday life, the chickens runs between the houses, the donkeys bray, the sheep are shorn directly on the main street, the few villagers you meet are friendly and incredibly curious.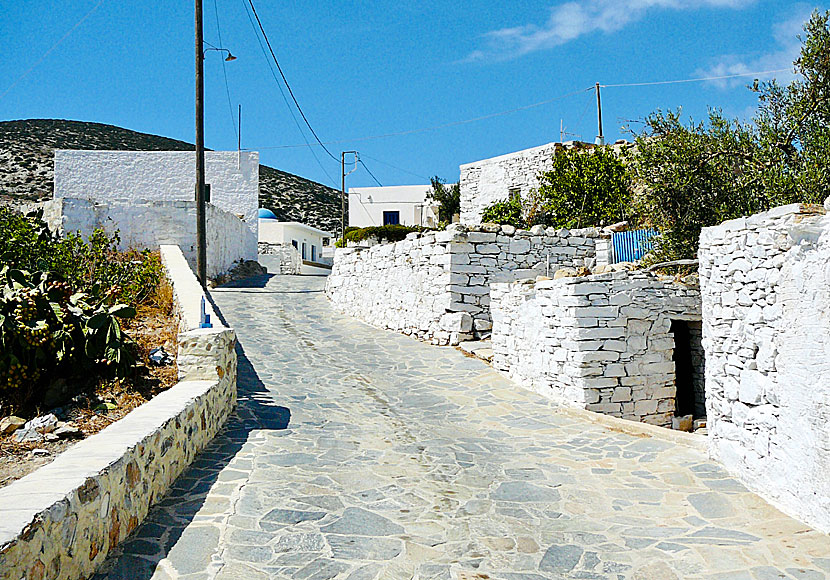 Even the port village of Agios Georgios stand out as a metropolis in comparison. In the village is the island's only bakery, the bakery also serves as a shop, cafe and taverna. The taverna prepares Greek homely fare of their own primary products.