There are only two villages on Iraklia: the port village of Agios Georgios and the mountain village of Panagia (Chora). The villages are connected by the island's only paved road. The settlement of Agios Athanasios northwest of Chora consists only of a few houses and can not be counted as a village.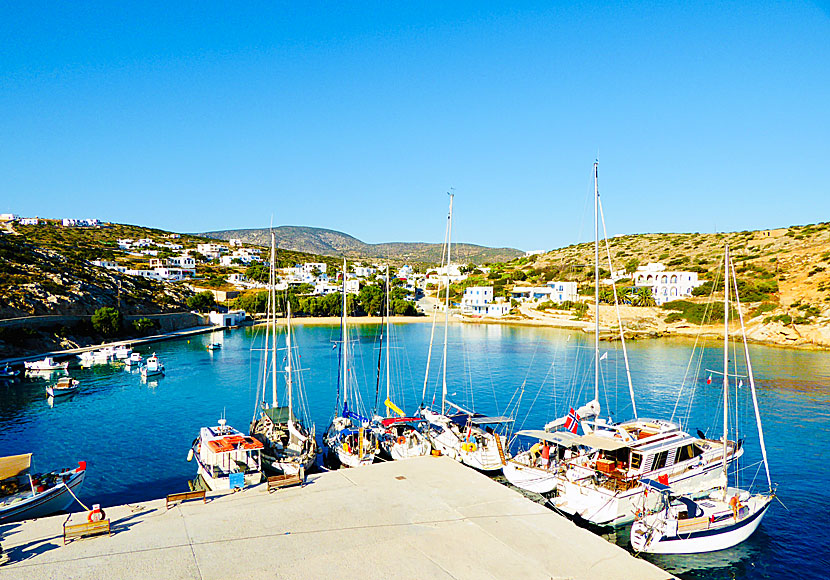 The port and portbeach of Agios Georgios.
It is a great difference between Greek and Swedish small islands. I tend to think of it when I visit the smaller islands in the archipelagos of Stockholm and Karlskrona, usually there are no facilities at all, at most a portable toilet and a dustbin. If Agios Georgios had been a village on a small Swedish island, I would have to sleep in a tent and prepare my breakfast and dinner on a camping stove. But fortunately Agios Georgios lies on a Greek island and therefore you will find all facilities, apart from a bakery and a bank. The bakery in Panagia deliver bread to the shops in Agios Georgios each morning.
Iraklia's picturesque port village of Agios Georgios have an extremely beautiful location, the fishing boats look like still lifes in the turquoise water. About 100 of the island's 150 inhabitants lives here. There are several pensions, a few tavernas, a bar, a supermarket and a tourist office.
The tourist office is just like an old village shop, and perform the functions of post office, café, travel agency and mini-market. An ATM is nearby. In the harbour entrance there is a large gadget that turns saltwater into fresh water, however, it is taken out of use. Unfortunately.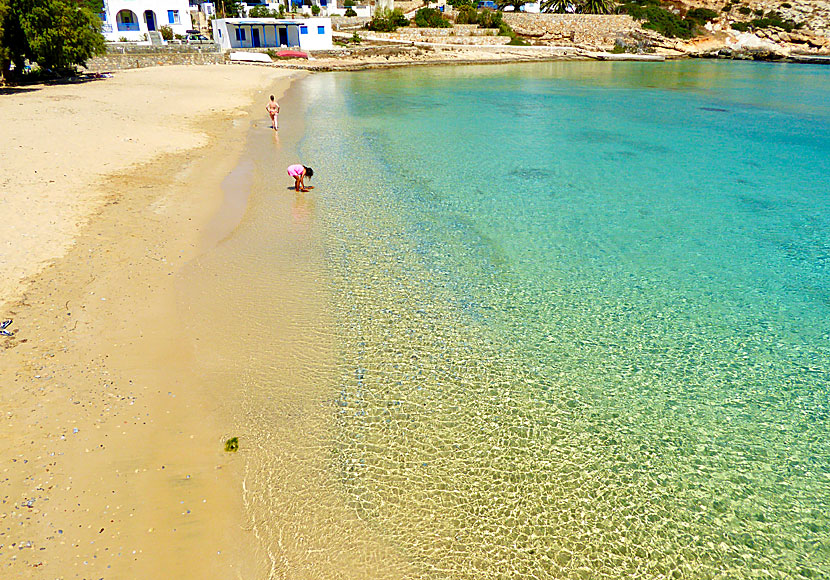 The sandy beach in the port in Agios Georgios.