If you have been to Skopelos you may have eaten pie from Skopelos, it is yummy, but the pie from Alonissos is even better, and it's the pie from Alonissos that is the original, it was spread from Alonissos to Skopelos for many years ago. Taverna Eleonas has eight different pies to choose from, I have tasted three of them, and all were superb.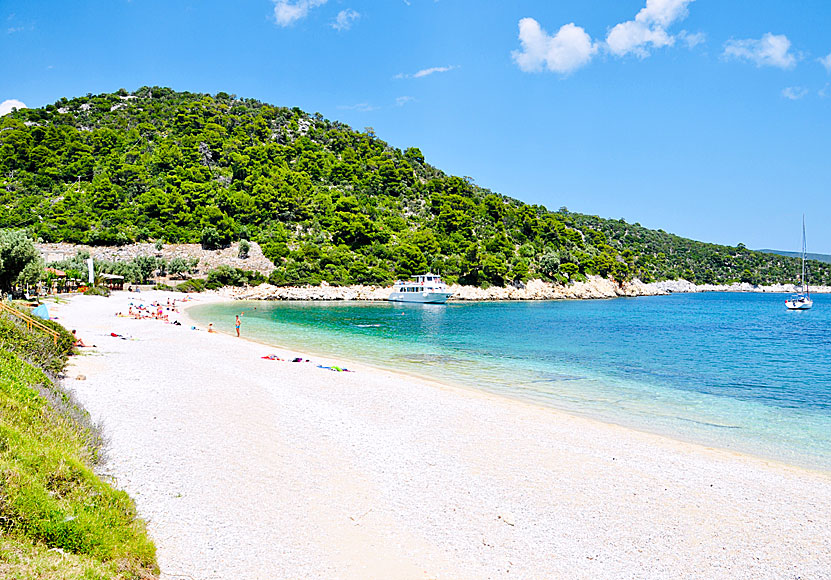 Leftos Gialos is my favorite beaches in Alonissos. The beach is approximately 7 kilometers from Patitiri.
The excursion boats from Skiathos and Skopelos often stops at Leftos Gialos, and then it can get crowded, both on the beach and at Eleonas.