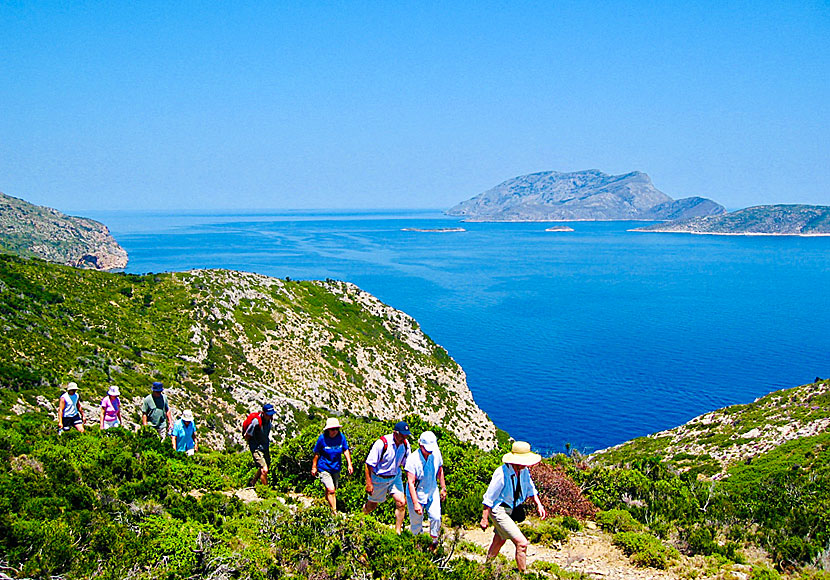 Hiking on the small island of Kyra Panagia outside Alonissos.
If you are going to hike, I recommend Anavasi's blue map (1:25,000), it describes several hikes on Alonissos, both easy and difficult. Terrain maps, also called Skai maps, is another Greek cartographic company specialized in hiking maps. They have a map of Alonissos, scale 1:25,000. It describes numerous of hikes and are available for purchase on the island, just as Anavasi's map.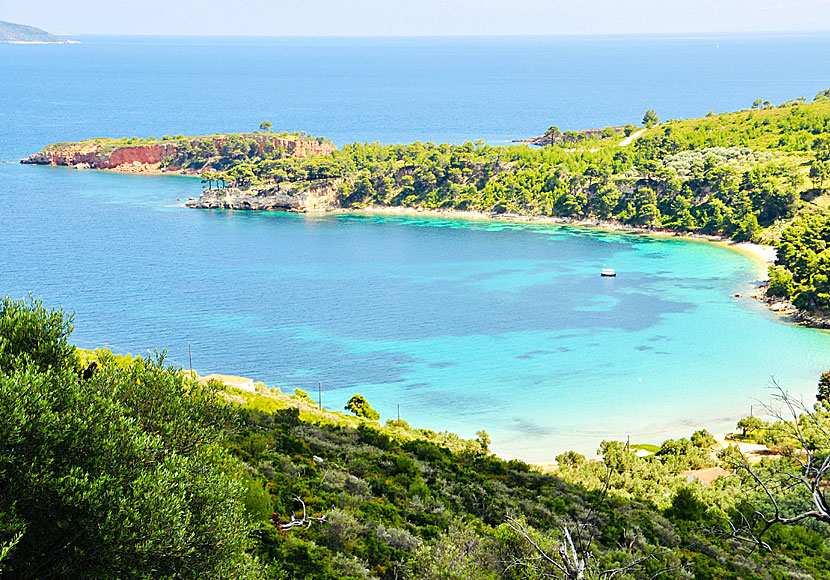 Alonissos offers a very beautiful landscape. Kokinokastro to the right.