Don't miss an excursion to Meteora. It will be a memory for life.
Parga is located in Greece's westernmost province of Epirus, the town has a population of approximately 2,400 people. Along the long beautiful coast there are countless beaches, bays and small islands. Epirus also has a long and very interesting history, which makes the whole province fascinating to explore. Even Parga has had its fair share of fine beaches and historical sights. With Parga as a base and the whole of Epirus as an excursion destination, you have something to bite into, such as Metsovo, and Meteora.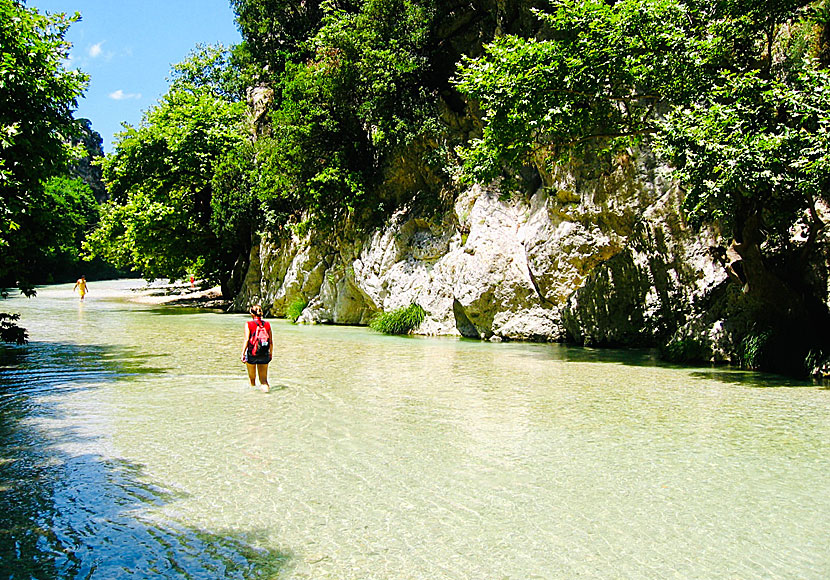 The river Styx is a must when you are in Parga.
TRAVEL TO PARGA
The simplest way is off course to buy a package tour directly to Parga, but it is almost as smooth to fly there by yourself and sfind a place to stay - on the spot or by booking in advance. The plane lands at the airport called Aktion, located in Preveza 68 kilometres (42 miles) south of Parga. The transfer into town takes a little more than an hour.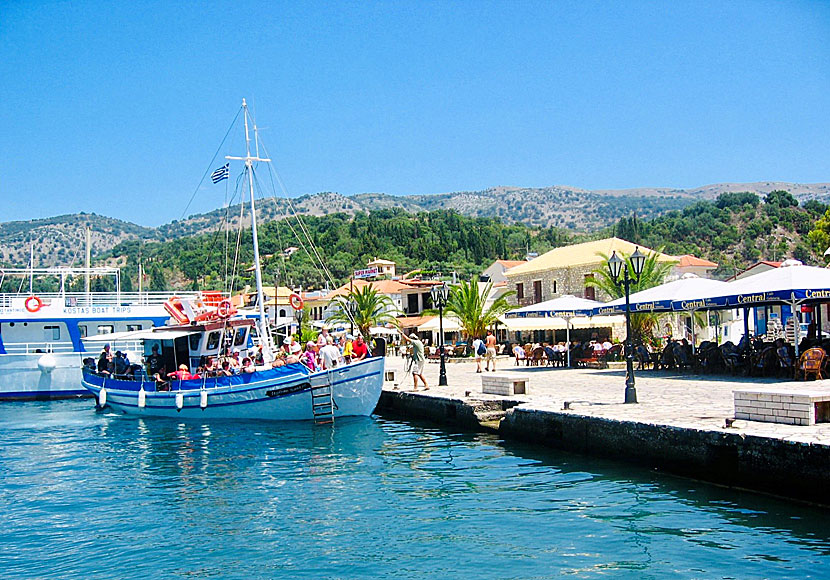 The port promenade in cozy Sivota near Parga.
GETTING AROUND IN PARGA
If you stay near Parga town a beach boat will get you pretty far, but if you wish to experience the beautiful surroundings of Parga, a rental car is to prefer.
I can recommend you to join at least one organized excursion, especially the one to Zagoria, where the villages of Monodendri and Vitsa are located. Other excursion destinations that I am happy to recommend are the islands of Antipaxi and Paxi, the river Styx, Ali Pasha's fortress, the village of Agia and the Necromanteion. Something you absolutely must not miss is going to Meteora!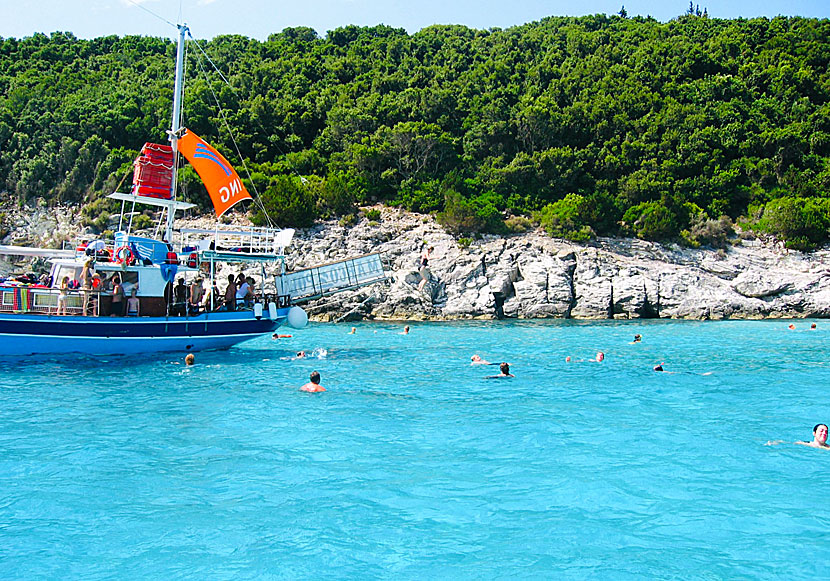 I can really recommend a boat trip to the neighboring islands Paxi and Antipaxi.
BEACHES IN PARGA
Almost everyone that travels to Parga prefer the close by beaches: Krioneri, Valtos and Lichnos, and quite understandably so since they all are good and within close reach.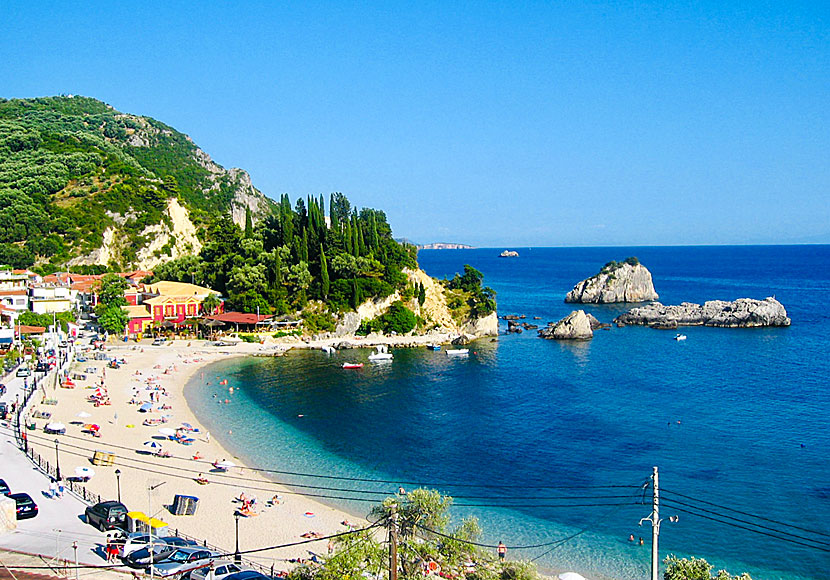 Krioneri beach in Parga.
Krioneri beach, or the town beach as we Swedes say, lie in the middle of the village, just as its name implies. Very practical, you hardly have to change clothes. The tavernas are all near by and if you grow tired of swimming and sunshine just pick up your wallet and go for a round of shopping.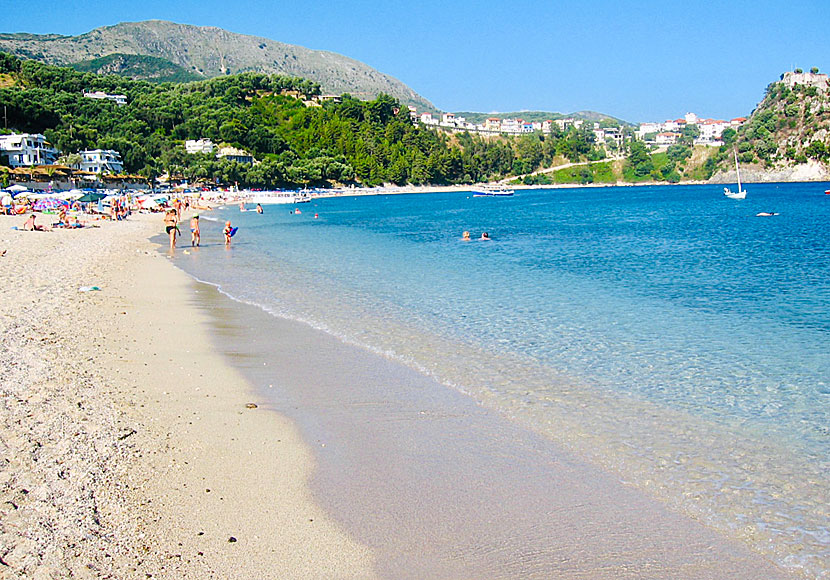 Valtos beach in Parga. Kastro to the right.
To the right of the Venetian fortress, Valtos beach spreads out as a necklace made of white coral. Valtos is in the eyes of many the best beach of Parga - it has beautiful surroundings, it is very long, there is room for everyone and it is within a walking distance.
From its spot on the rock between Parga town and Valtos beach the old Venetian fortress keep watch over the sea and the land. Today most of the houses lie in ruins, there is not much to see of the actual Kastro, but a visit is necessary -the magnificent view over Parga and the Valtos bay is enchanting.