Twenty kilometers south of Parga on the Greek mainland, at the mouth of the river Styx, lies the fine tourist resort of Ammoudia.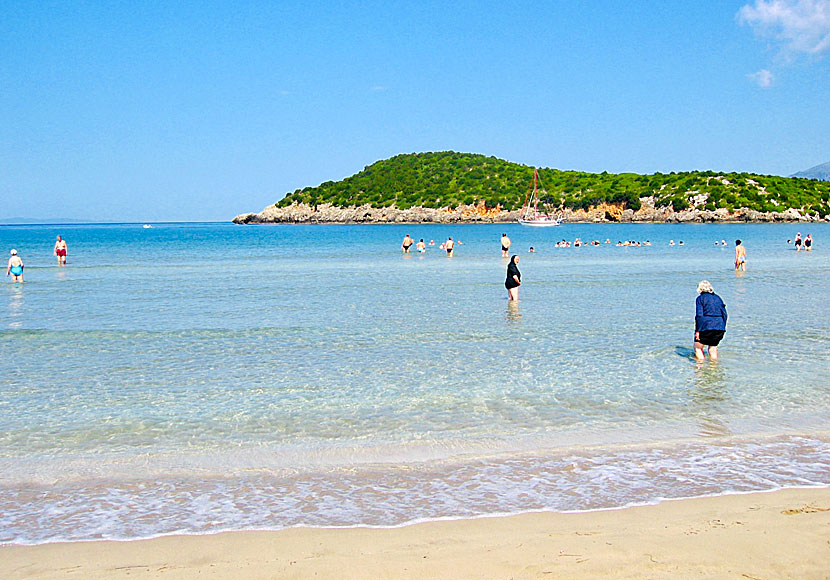 The beach in Ammoudia is extremely shallow and child-friendly.
The child-friendly beach stretches along the entire bay, the sand is powder fine and golden brown and it is shallow as in a sink. It doesn't matter how far you walk, the water rarely reaches above your knees anyway. The easiest way to get wet is to run until you fall, and then stay where you fell.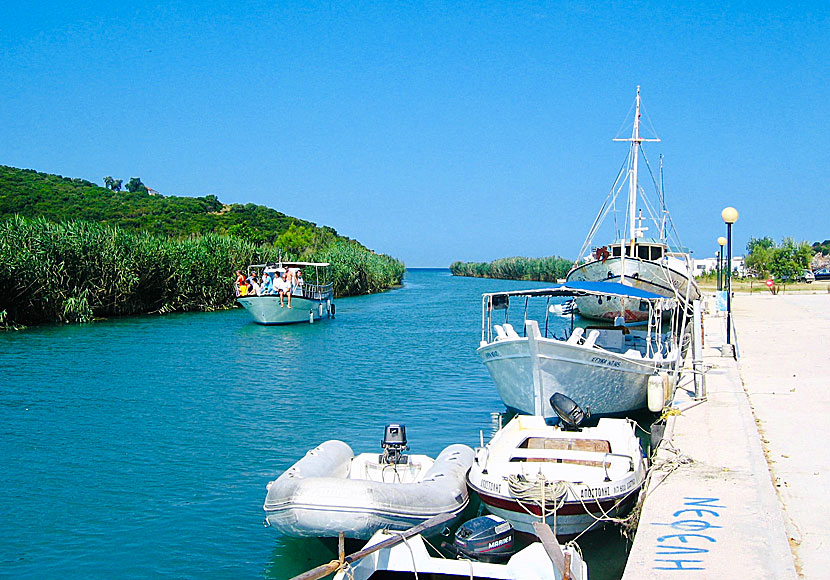 The mouth of the River Styx begins in Ammoudia.