How far up you can go depends on the time of year, we went for about an hour, finally we had to give up because it got too deep. If we didn't have backpacks and cameras with us, we would probably still be there today, it hardly gets more beautiful than this.
You don't just get a dose of spectacular nature, it's also terribly exciting. Cold water gushes out of mountain pockets into the river, the currents are sometimes so strong that you walk backwards and sometimes you stumble into a hole, or you slip on the slippery stones. It is important to hold the camera tightly.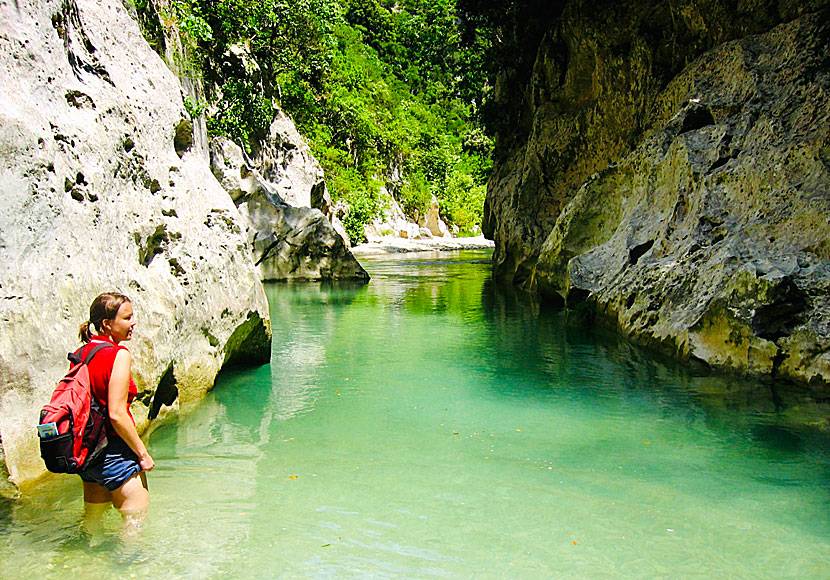 We didn't dare go any further than this.
When you get back to the parking lot, you can rest at one of the taverns. Taverns are also found along the river bank in Gliki. The truly adventurous can rent a canoe or go whitewater rafting down the river, the rental offices are on the opposite side of the parking lot.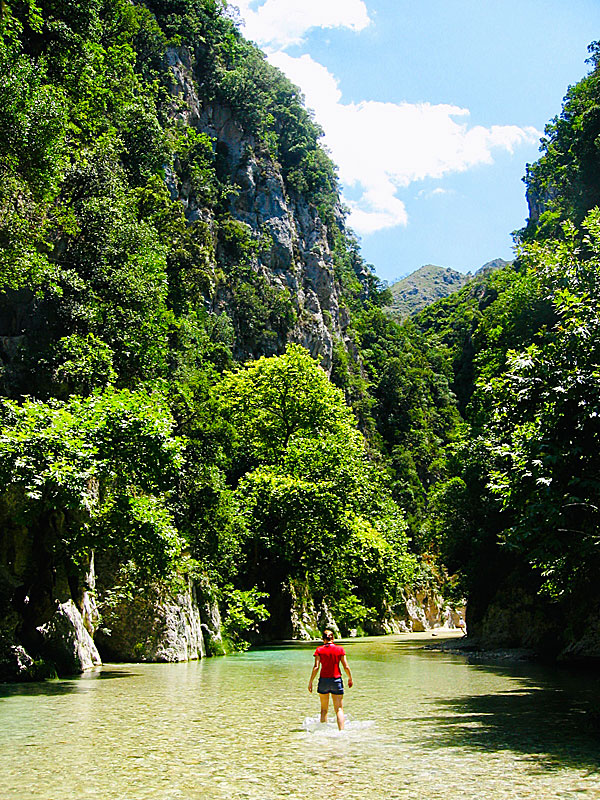 It certainly looks fantastic!
If you don't want to go up the river, you have to at least dip your feet in the cold water, who knows, you might become invulnerable. Namely, it was in the river Styx that the goddess Thetis dipped her newborn Achilles to make him invulnerable. But she forgot to dip the heel she was holding, which has since been called Achilles' heel. Achilles died from an arrow in his unprotected heel during the Trojan War.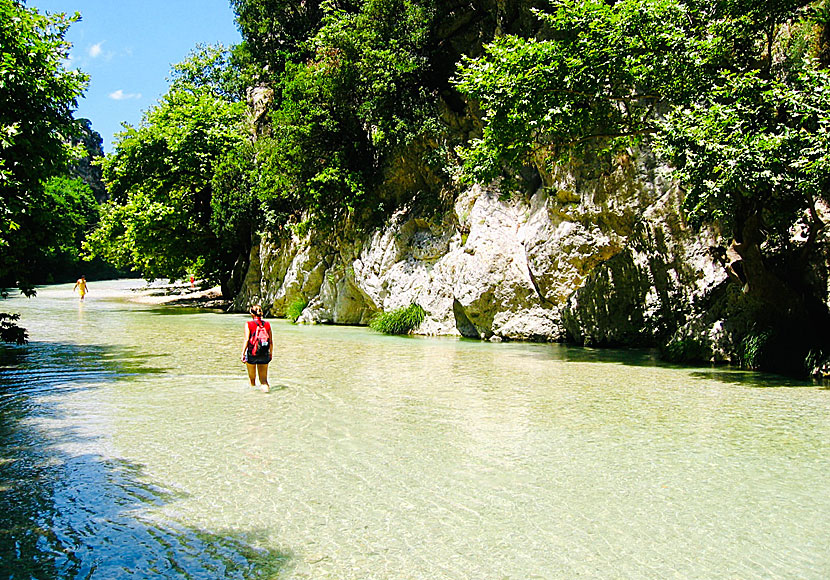 If you live in Parga or Ammoudia, don't miss an excursion to the River Styx.