You can go by beach boat from Parga to Lichnos beach, you can also go with your own transport. The absolute nicest, and toughest, means is to walk through the olive groves that cover the hill between Parga and Lichnos.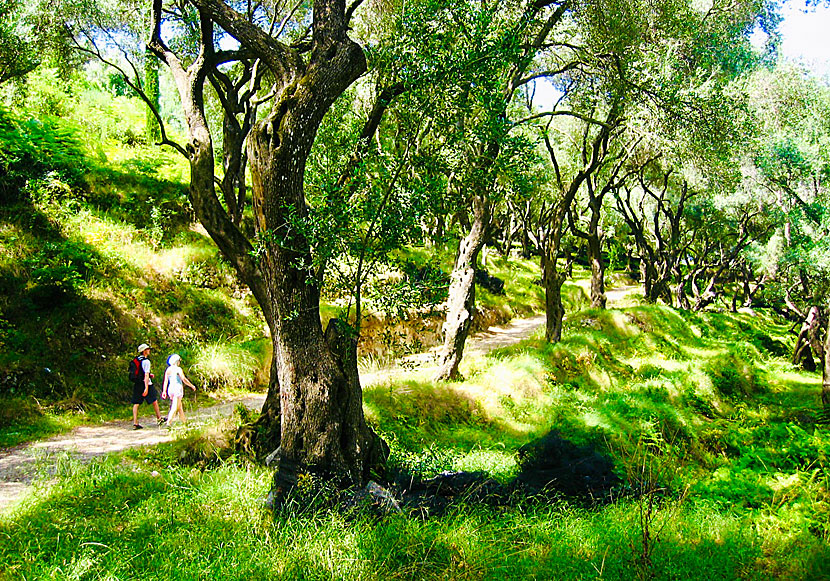 On a walk through the olive groves to Lichnos beach.
To get to the path, pass Villa Rosa at the end of the village beach, continue along the road until you see the first olive trees, where the road ends, turn right into the path leading almost all the way to Lichnos. The walk is relatively simple and offers a scenery that should impress most people. However, I would like to put up a small warning sign for the walk. I have heard from some readers that they can not find the start of the walk. So, if you do not find the start, you are not alone. Ask somebody the way if you are unsure.
The path leads through an unusual olive tree forest, I have never seen such tall olive trees elsewhere, many are old and knotty and resembles of old oaks. Similar olive trees grows around almost the whole of Parga, it is said to be more than a hundred thousand trees. The reason for the abnormal size is that nobody cared about them - olive trees needs to be pruned - during the Turkish occupation. Black nets lies under the olive trees awaiting the next harvest.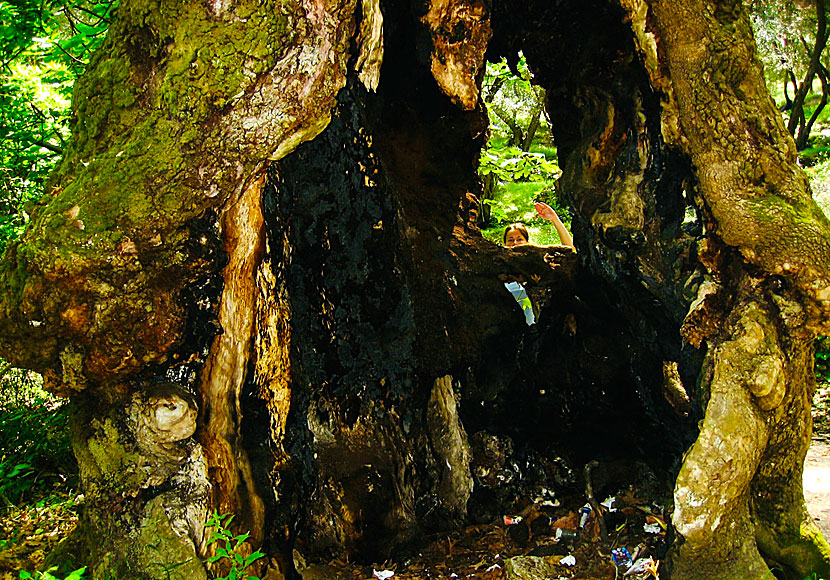 The hollow tree you pass in the olive forest.