Sivota, or Syvota, is a very nice tourist resort located about 27 kilometers north of Parga, on the Greek mainland. The former fishing village is today a full-fledged charter destination and a popular excursion destination for day-trippers from Corfu.
The harbour promenade in Sivota.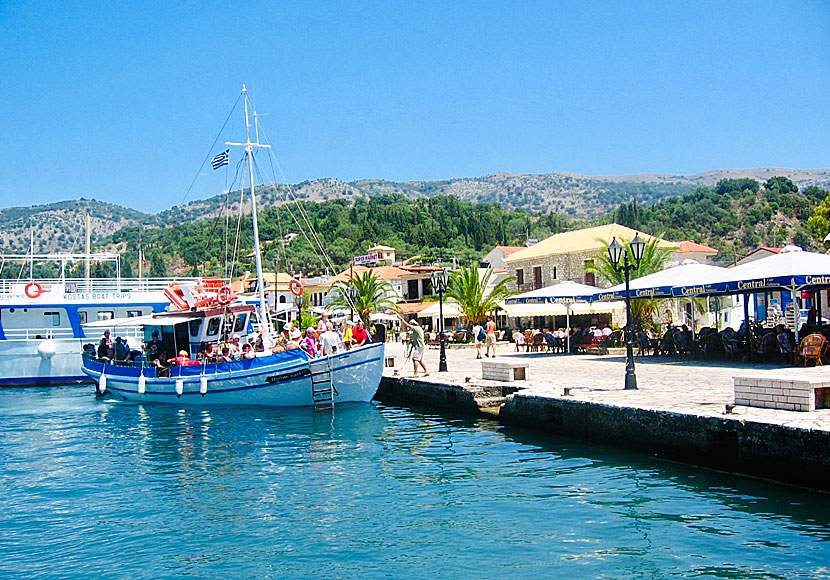 Excursion boat in the cozy port of Sivota.
One of the more interesting beaches is Bella Vraka beach. To get to the beach, you have to wade across the shallow water to Bella Vraka island. On the island there are several larger and smaller beaches with lovely golden sand.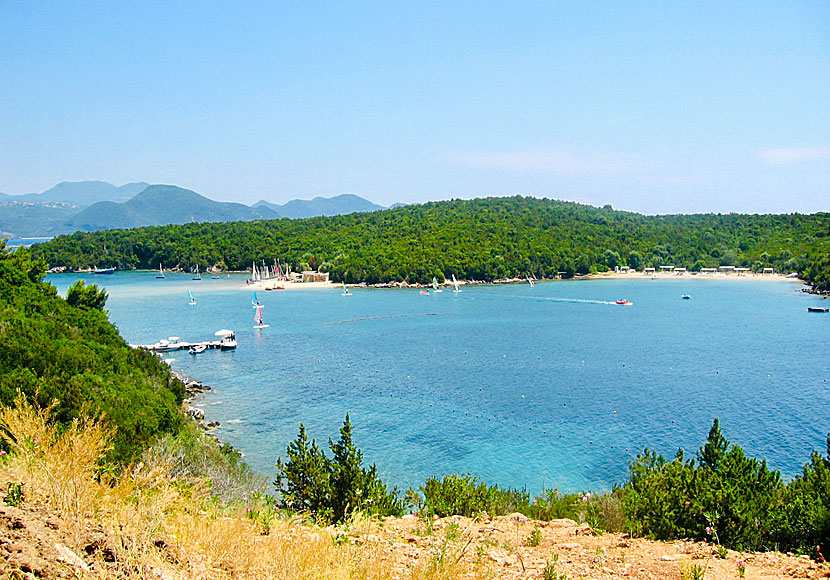 Bella Vraka beach in Sivota.