About seven kilometres from Livadia is the island's capital: Megalo Chorio (meaning "big village"), a sleepy little village with about 240 inhabitants. The village is built in Cycladic style and set at the foot of a mountain. The big valley of Eristos spreads out below the village.
It is from Megalo Chorio Tilos is administrated. The small town hall is on a courtyard covered with beautiful mosaic. The mosaic is characteristic of the islands in the area, not the least noticed on the neighbouring island of Nisyros. Near the town hall is the unique elephant museum.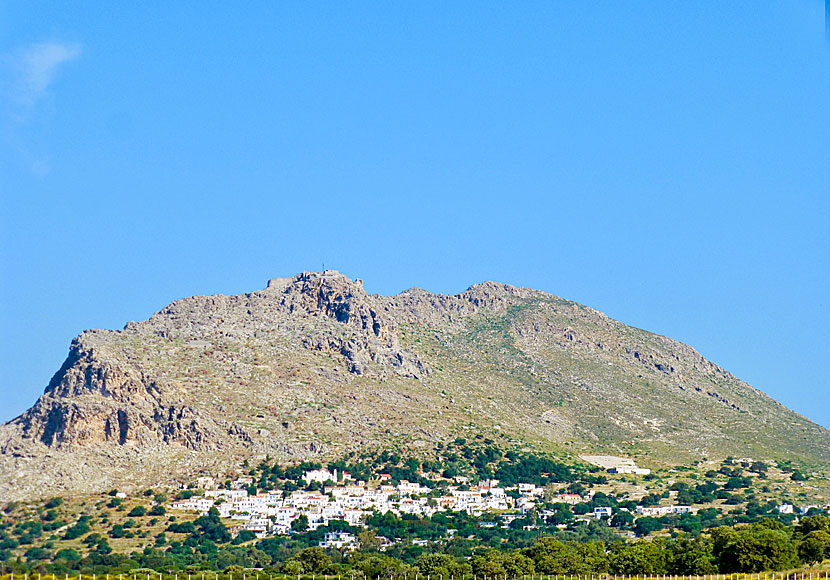 Megalo Chorio. Kastro is located on top of the mountain.
At the top of the mountain that Megalo Chorio is resting under lies Kastro, a castle with a long history. When the pirates and Turks ravaged in Greek waters the villagers took refuge inside the Kastro. Today, most of the once so impressive Kasto is ruined, there is not much to see, but the view over the island and the sea is magnificent. Follow the narrow alleys as far up in the village as possible until you find the path that leads to Kastro. Along the path you'll pass the ruins of ancient Megalo Chorio.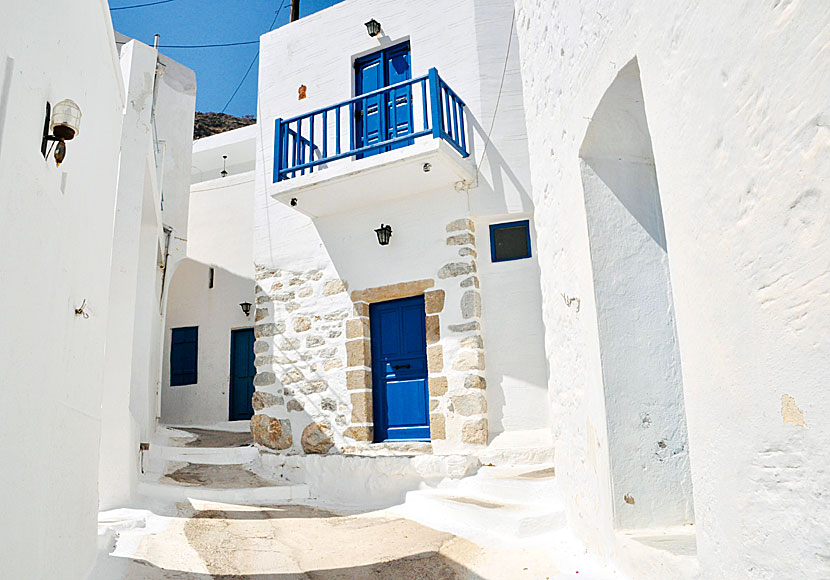 Alley in Megalo Chorio.