Eristos is the longest beach on Tilos and lies approximately 8 kilometres from Livadia, and about 2 kilometres from Megalo Chorio. The beach - which is both long and wide, and swallows a lot of people - is composed of coarse sand mixed with pebbles. Some think that Eristos is the best beach on Tilos, but I do not, I like Lethra and the beach in Livadia much better. Parts of the beach is lined with tamarisk trees that gives much needed shade.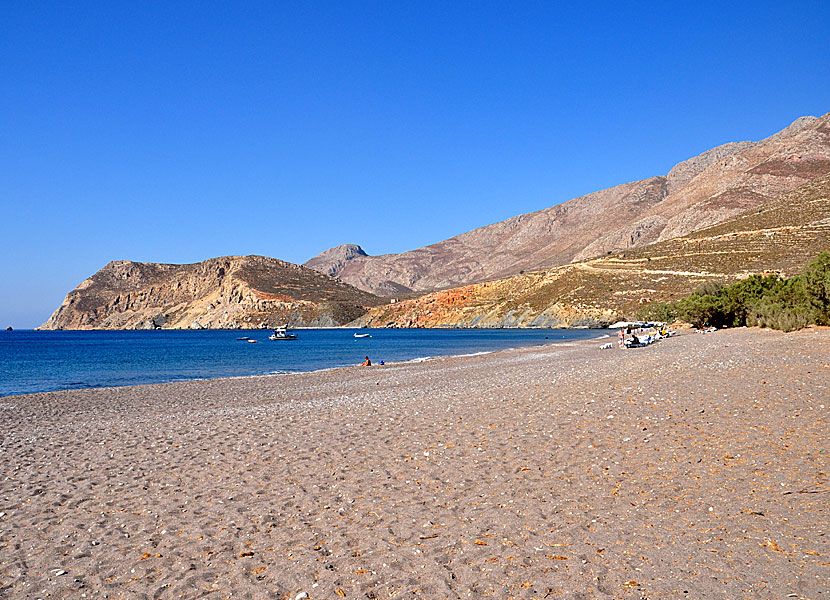 The part of Eristos beach that is closest to the bus stop.
The beach is named after the large valley called Eristos. The majority of the island's crops are found here, including fruit and vegetables. In the valley is also Tilos water reservoir, but there is usually not that much water in the large dam. Walking around the Eristos Valley in the spring is a great pleasure because then it blooms everywhere and it is so beautiful. If you are interested in birds, there is a lot to see in the Eristos Valley between the beach and Megalo Chorio.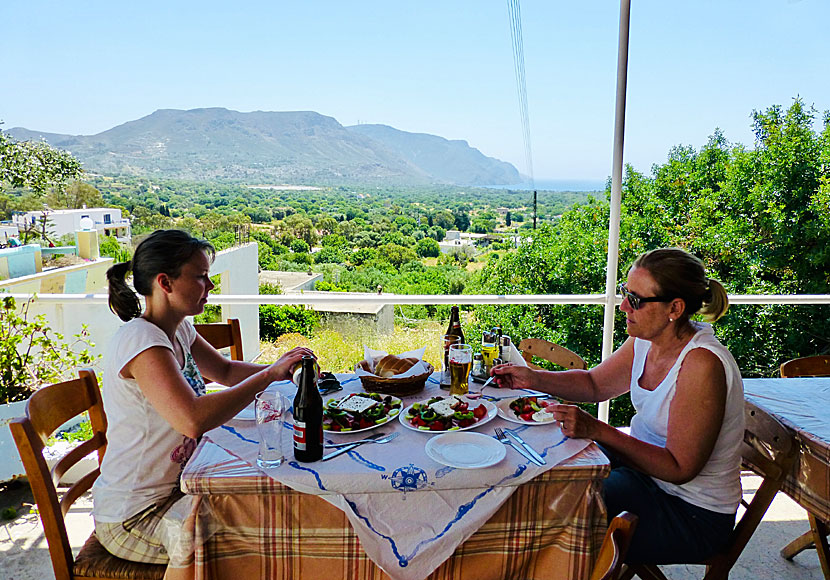 Eristos Valley seen from Taverna To Kastro in Megalo Chorio.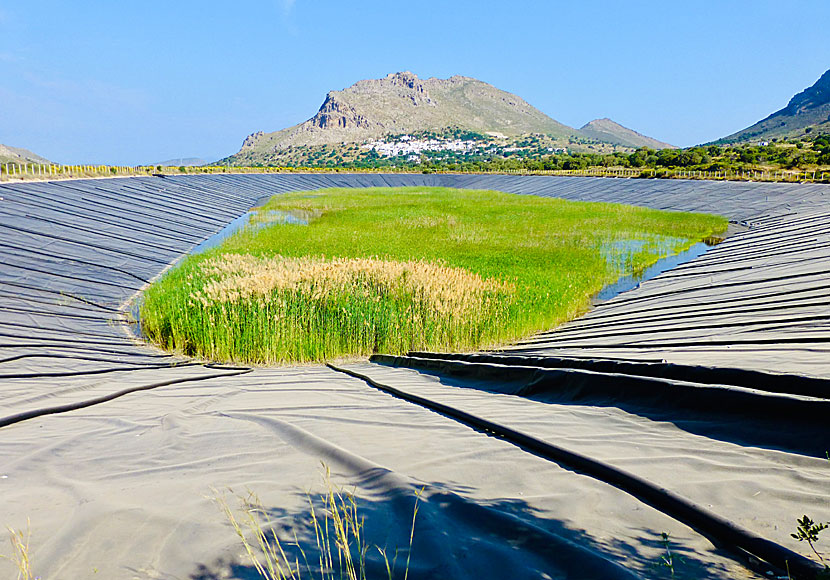 The large dam in the Eristos Valley. The village of Megalo Chorio is located under the mountain.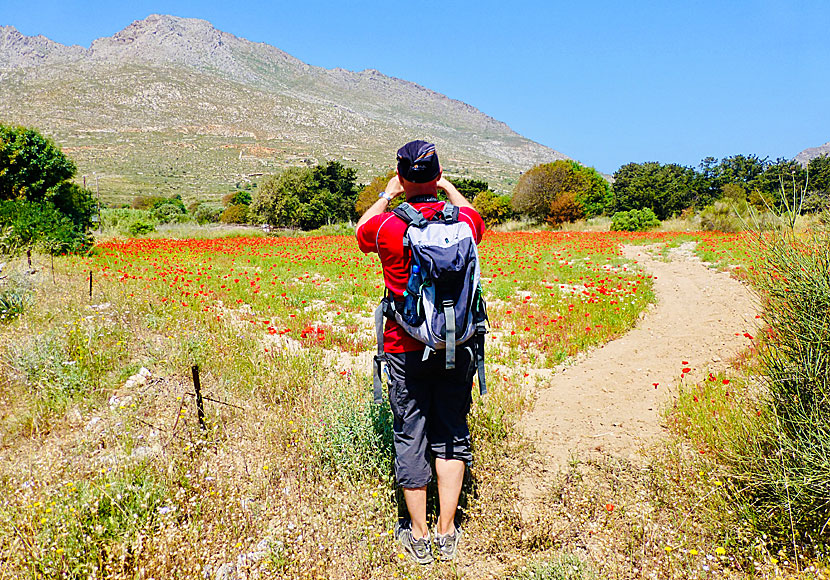 Eristos Valley is very beautiful in spring.