Megas Gialos (or Megas Yialos) lies just a stone-throw west of Achladi, and is family-friendly like many of the other beaches on Syros.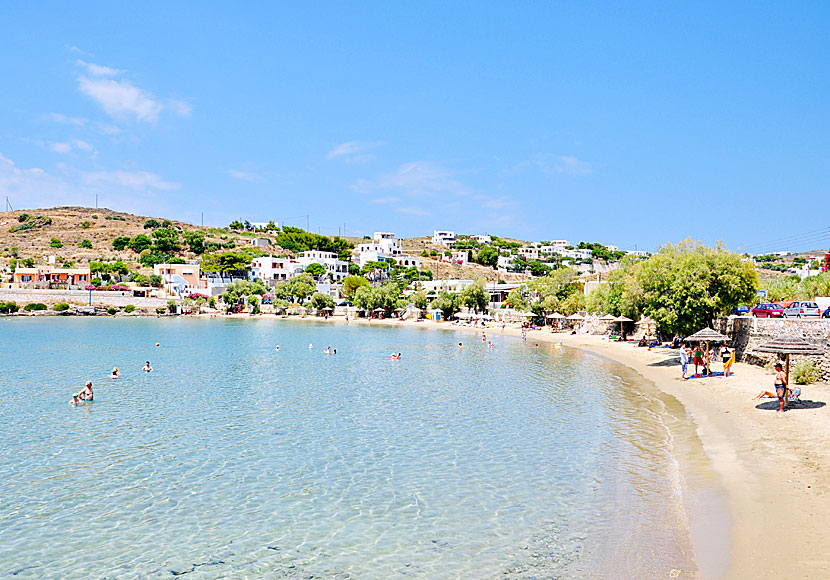 The child-friendly beach of Megas Gialos.
Just like the beach at Vari, Megas Gialos lies in a bay sheltered from northerly winds. The beach is narrow and lies along the road, which can be a bit disturbing, but just a little. Above the beach are several tavernas and pensions.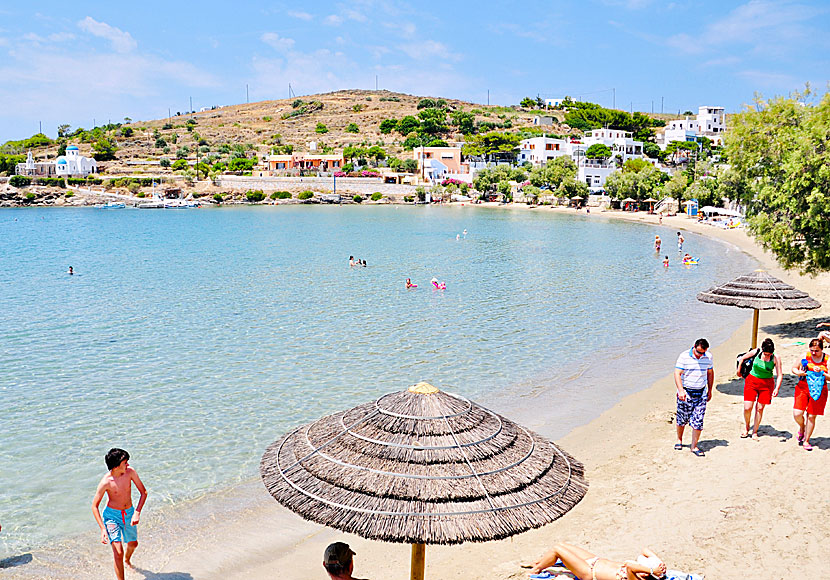 The beach in Megas Gialos.