The biggest tourist destinations on Syros lies on the west coast, and that for the simple reason that the best beaches are here. Komito, almost as far as southwest goes, is the first one of the beaches.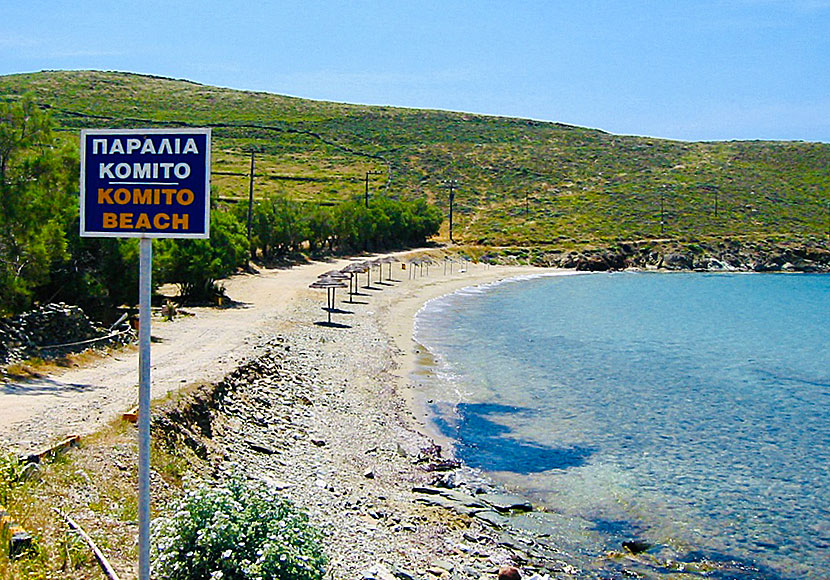 Komito.
When I was here for the first time, I was sorely disappointed, I had read about Komito in a Greek guidebook. In the book the beach had the epithet "The magical beach in Komito". It was not a magical beach then, and is neither today. Komito feels a little shabby, and the reason may be that a lot of seaweed often blows up on the beach. But if it has not blown in seaweed, the beach is really nice and suitable for children.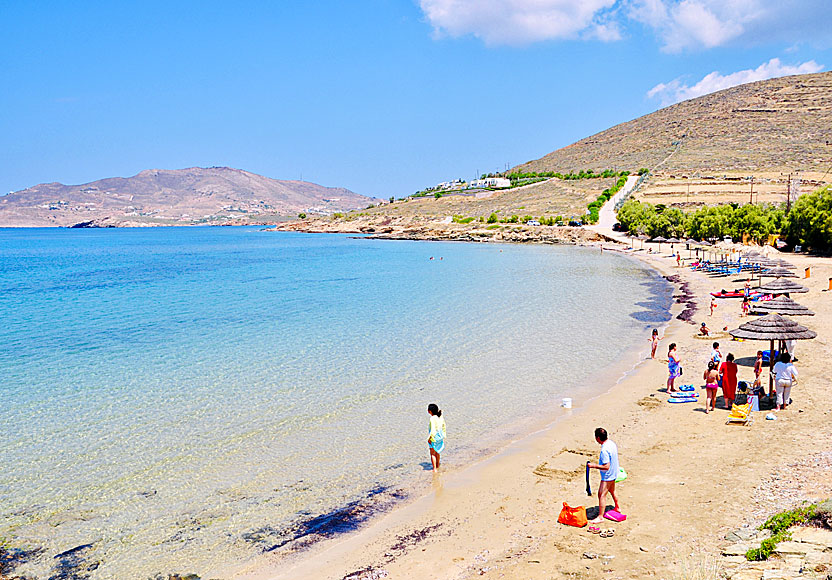 If the beach should be untidy, head south to Agathopes which is around the corner.