Agathopes, some kilometres north of Komito, do not make anyone disappointed. When you drive around the corner, and see the stunning crystal clear water, the brain immediately sends out jump-into-the-water- signals.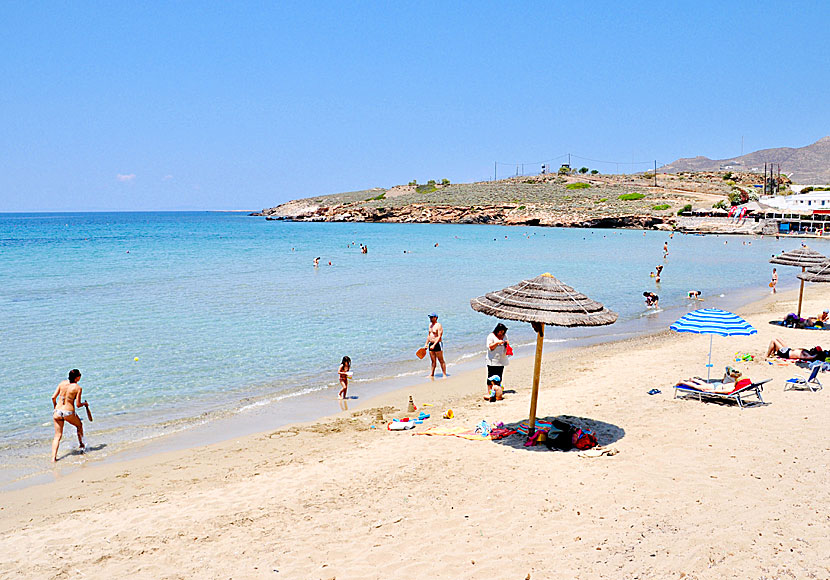 Jumping into the water is easier to think than to do, because the beach is exceptionally shallow, and suites perfectly for families with small children. One must wade quite a long way before you even get wet knees.
Previously, there was a military base in the far corner of the beach. It made the beach really unattractive. But today, Agathopes is one of my favourites among the many fine beaches on Syros.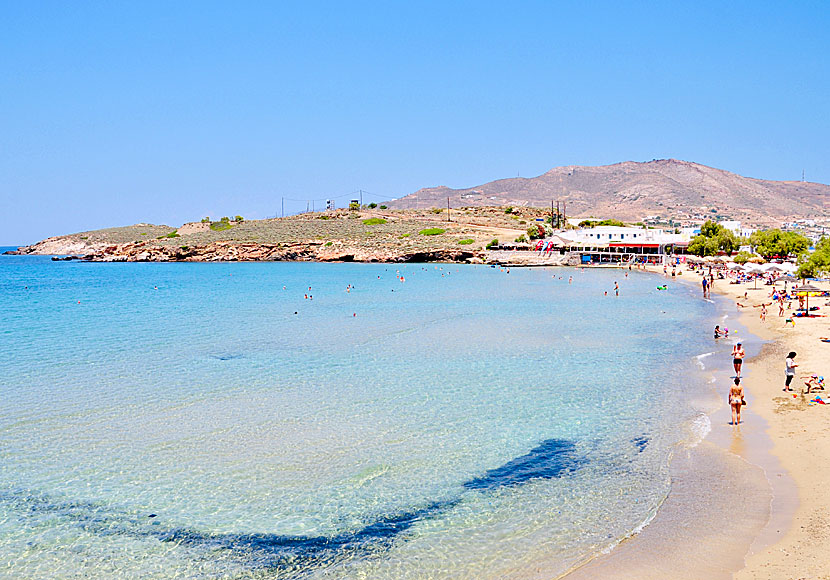 Agathopes is located a few kilometers north of Komito beach.