North of Agathopes are the villages of Finikas and Posidonia (Dellagrasia). Already in the nineteen century the area was a popular recreation area for the upper class on Syros. There were even plans to build a railway from here to Ermoupolis. Many wealthy merchants from Ermoupolis had their holiday homes in Posidonia. The houses are still there and some of them are incredibly impressive.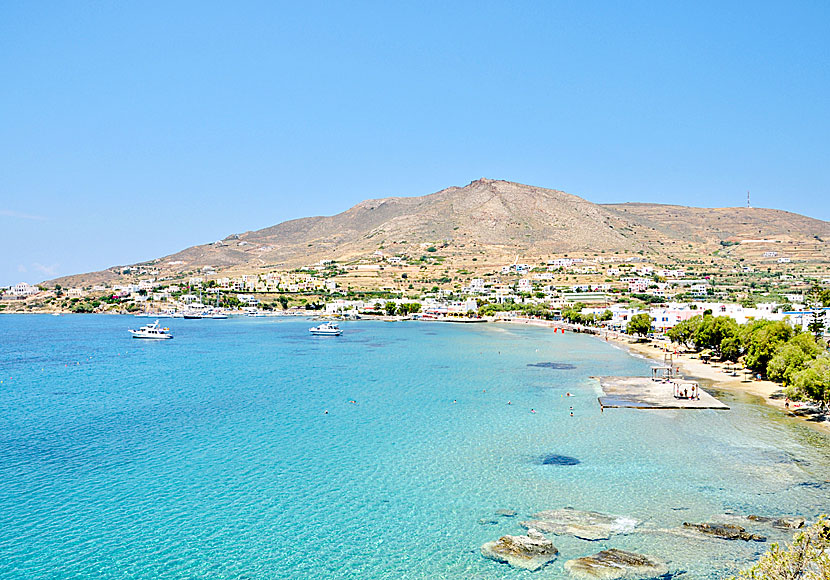 Finikas.
Today the bay of Finikas is a popular tourist destination for Greeks. At the far end of the bay is a fishing and yacht port, and some fish tavernas. The area has two beaches, none of them are among my favourites. But the water is clean and clear, and there is plenty of shade from tamarisk trees. A bit out in the water is a large cement base with two large parasols and one lifeguard tower.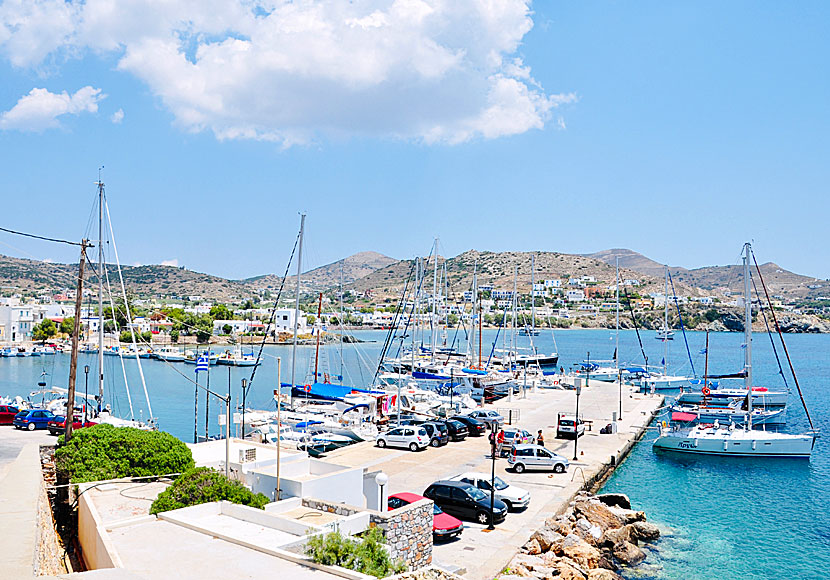 The small port in Finikas.